Winter Packing Essentials: Suggestions from an Avid Outdoorsman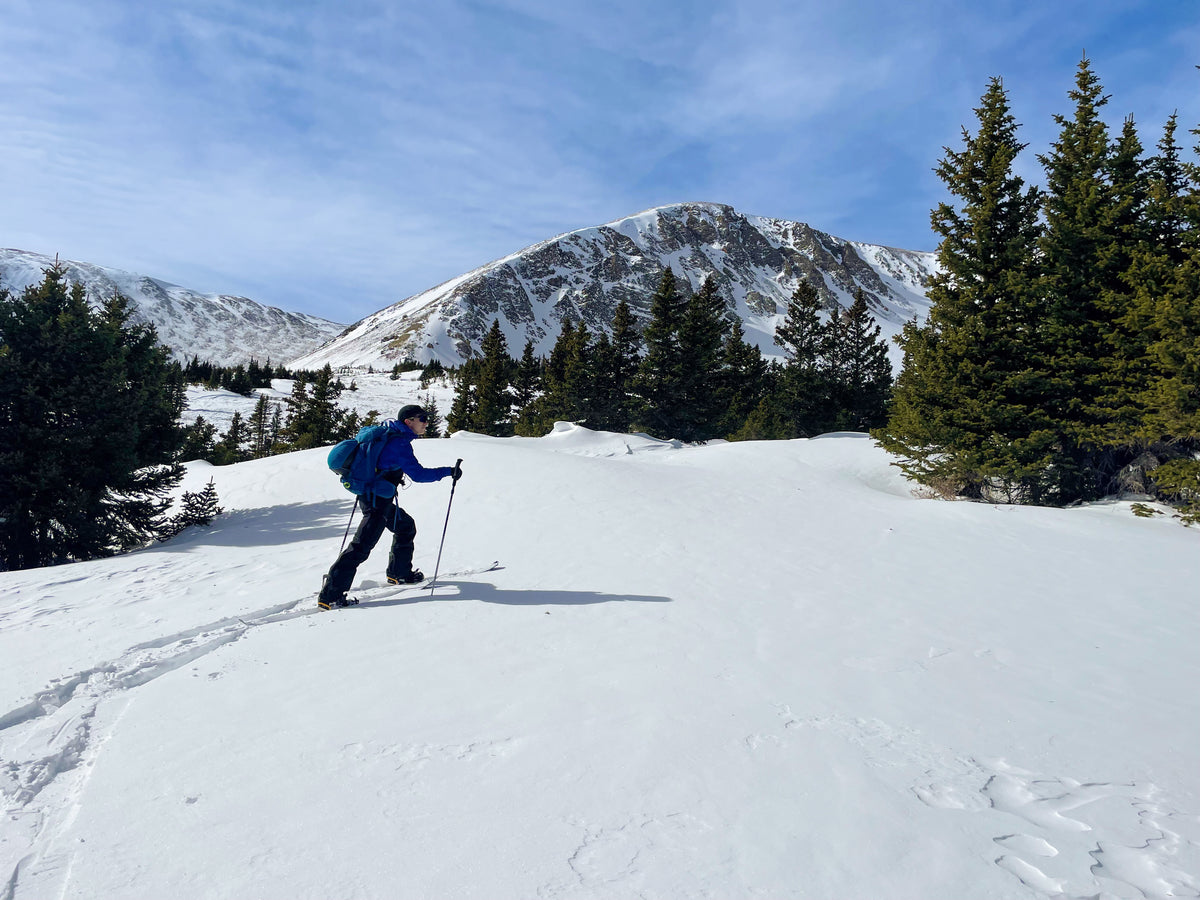 Here in Colorado, United States, the cold snowy months mean so much more than just shoveling the driveway and cozying up next to the fire.
With so much wilderness to explore, there are countless opportunities to get outside and enjoy the crisp air and the sunshine we often experience right through the winter.
But – even in sunny weather - we need to take certain steps to ensure our safety when embarking on any winter adventure.  
Hi, my name is Dan. I'm an avid outdoors person who has called Colorado my home for the last 3 years. From climbing through the spring and summer, to backcountry snowboarding through the fall and winter you can almost always catch me outside. Over the years, I have worked to perfect my cold weather adventure essentials and have found some pretty good tricks to keeping myself warm without carrying the bulk and the weight of most cold weather gear. Sea to Summit gear has been essential in getting me outside in any conditions. 
I've included my suggestions for top winter essentials for you to consider when you're gearing up for your next adventure… 
Environment:  
Weather changes quickly in the mountains. Having warm, dry layers to keep you protected is key to surviving adverse conditions. 
Compactable: eVac Dry Bag 
Packing for extended trips during the winter can get bulky and messy. The Sea to Summit eVac Dry Bag allows you to pack bulky clothing items and push any excess air out using eVent technology. Down jackets, gloves, hats and neck gaiters can be stored in one place and packed down as small as you need them.  
Reliability: Dry Bags and Waterproofness 
When we need to make sure we stay warm outside, keeping clothing and sleeping bags reliably dry is essential. Sea to Summit dry bags are engineered to ensure that your warmer layers, spare clothing and sleeping bag/liner will stay dry inside your backpack. You can trust that your backup gear will stay try even in the wettest of conditions.  
Packability: Ultra-Sil Dry Bags 
Efficient packing methods can be difficult to master, especially when we need to carry more gear than usual. In the winter, we will often pack extra gear and clothing in case the weather takes a turn. Finding space and making space can be two huge challenges. The Ultra-Sil Dry bag is a great solution that tackles both. With its siliconized face fabric, you can slide this bag into just about anywhere in your pack. It does this without adding unnecessary weight to a pack (or taking up space when it is not being used) 
Staying Warm and Staying Dry: Essentials  
When traveling in the backcountry, especially in the winter, we exert an enormous amount of energy. This causes us to sweat, which means adding and shedding layers as we try to regulate our core temperature. But what happens when we stop moving? Sweat-dampened clothes lose warmth due to evaporative cooling, and we are no longer generating as much heat energy through exertion.  Lightweight down jackets, gloves, and hats are a few key essential to combatting that. Pack those away in your eVac Dry Bag in a place in your pack that you can quickly access, and you can be assured they will be dry and ready to warm you back up.