Soaps & Cleansing Wipes
Stay clean in the backcountry with our collection of camping soaps and multi-purpose cleaning wipes.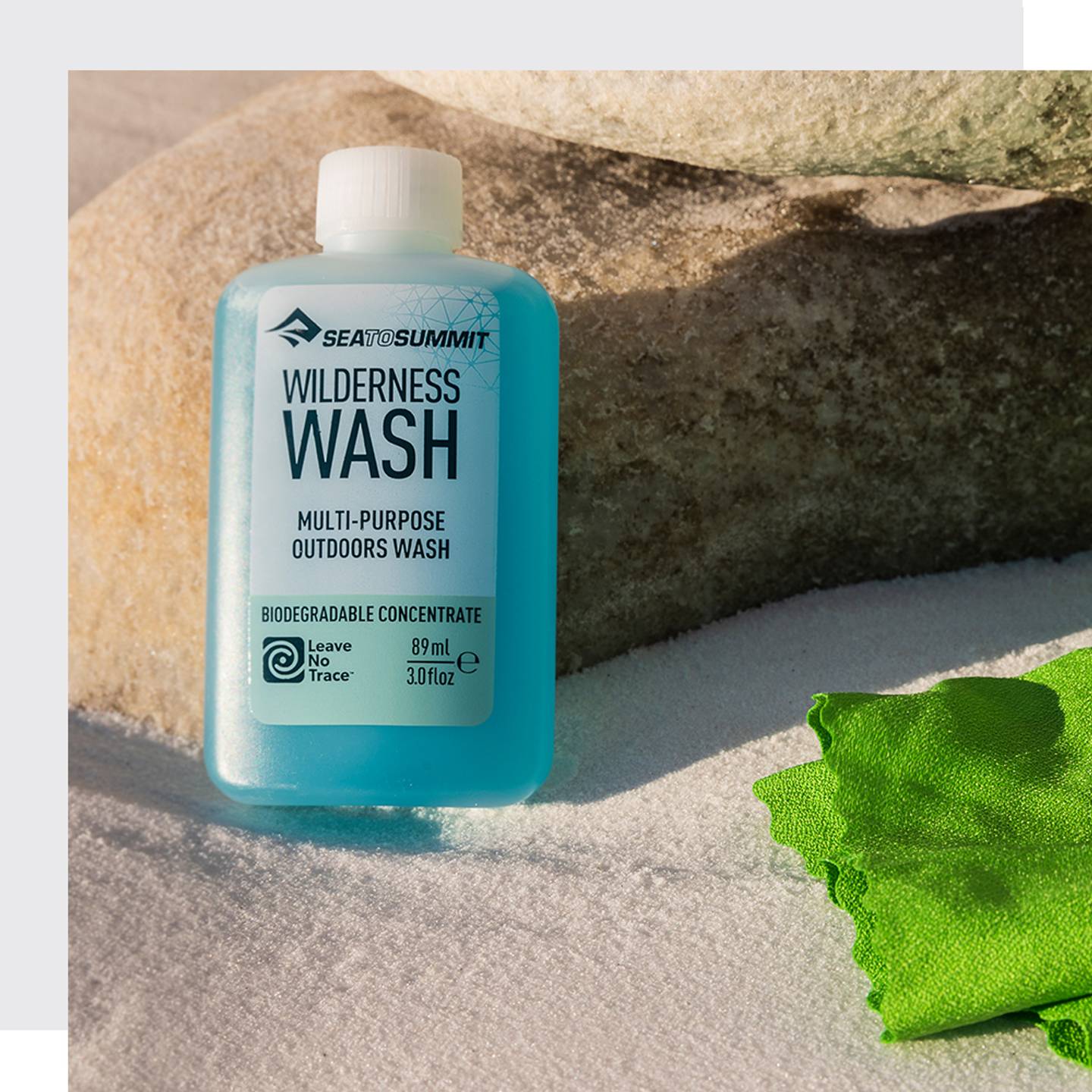 Don't just escape: get clean away
Soaps & Cleansing Wipes
Compact and practical soaps and sanitizers. Available in liquid form in re-usable spill-proof bottles and in practical leaves that take up hardly any space in your bag (and can be taken through airport security without a thought).
The road less traveled is often a dirt road. How nice to be able to get clean when you reach the end of it.
BLOG: STAYING FRESH WITH POCKET SOAPS