Camping Cookware
Our camping pots and pans were all designed to make outdoor cooking easier and tastier. Featuring a range of collapsible and lightweight alloy cookware, our durable collection of cooksets is a game-changer for hungry hikers.
X-Set 32
Get notified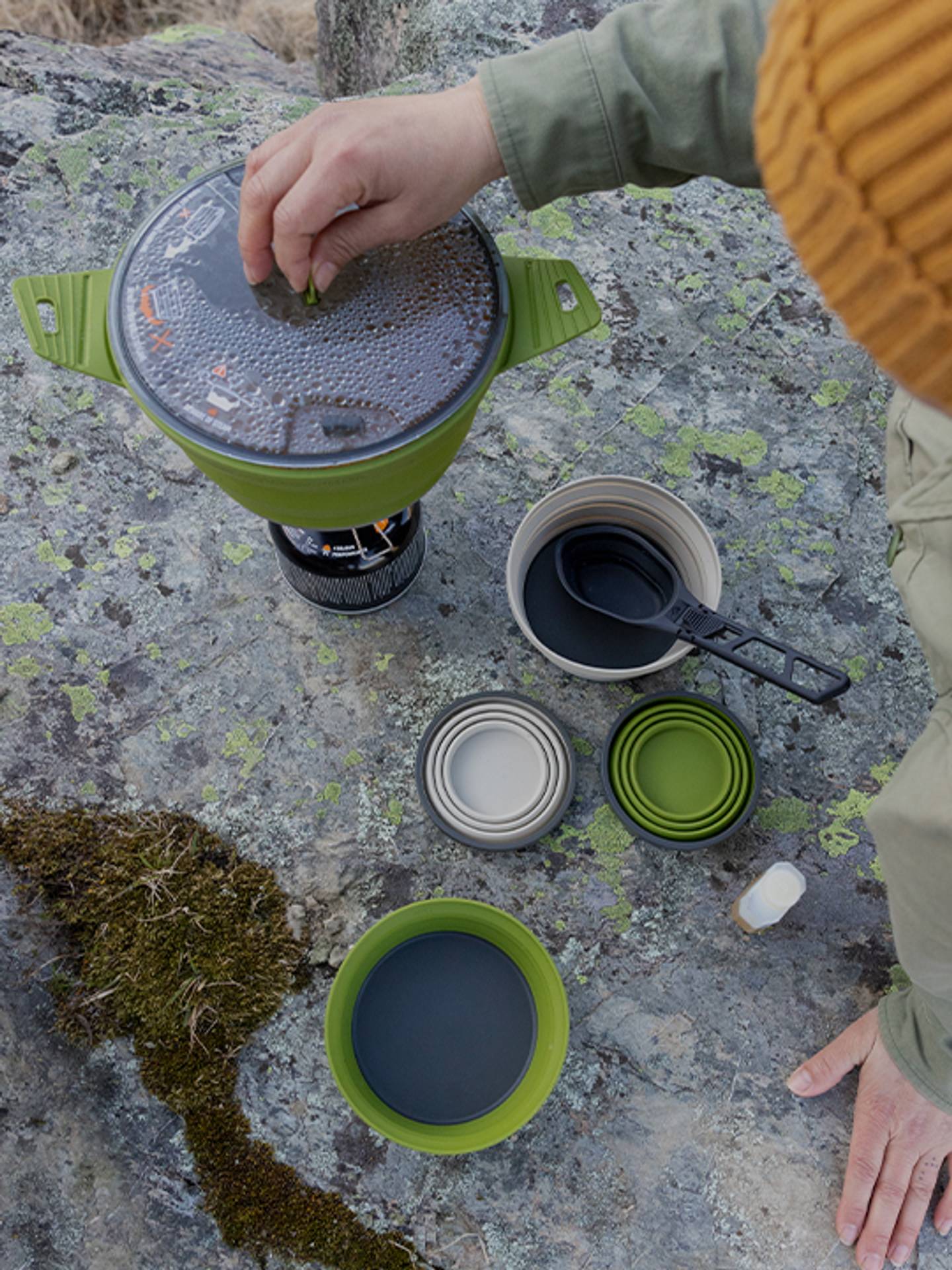 The Best of Your X-Pot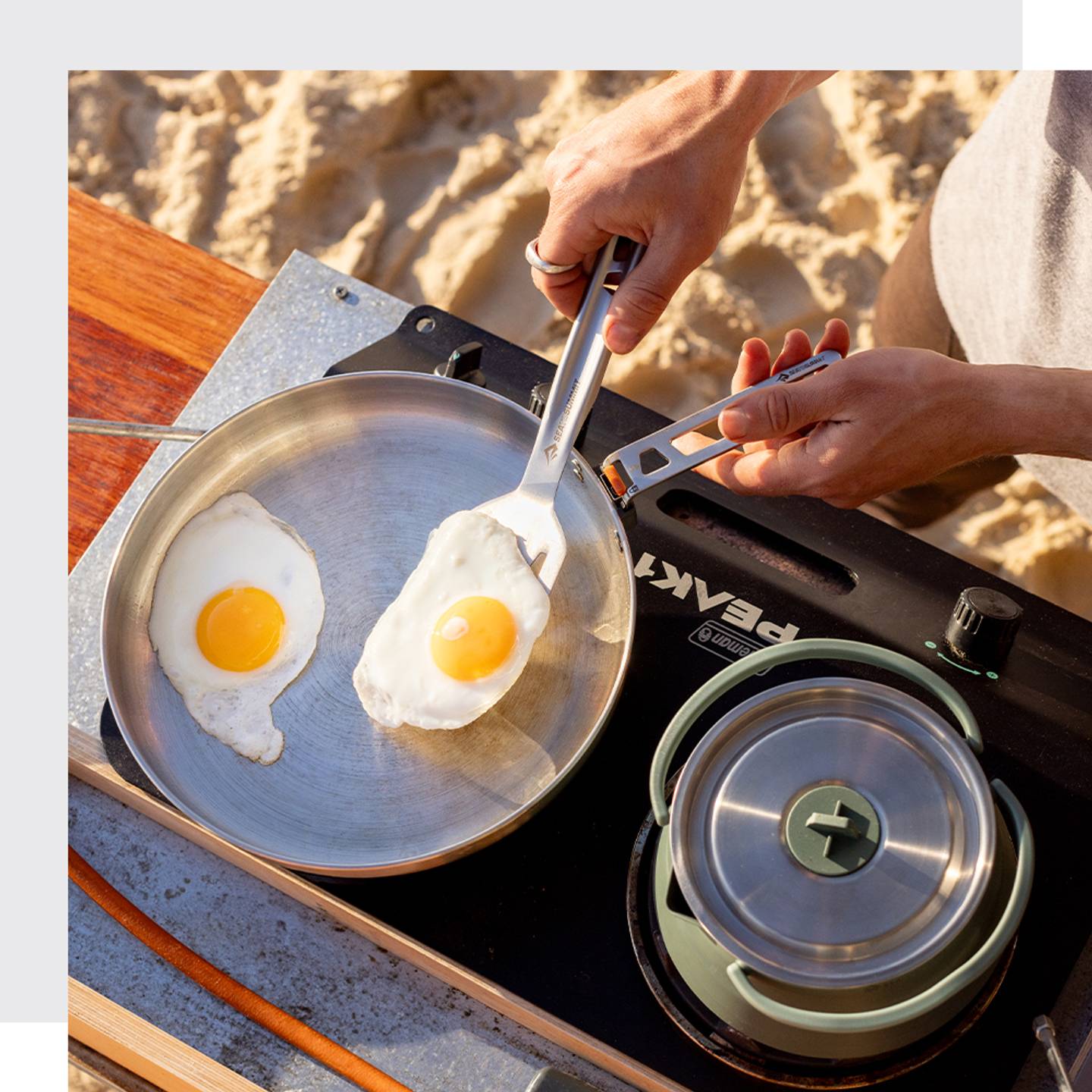 Ignite your inner outdoor gourmet
Camping Cookware
Our collapsible X cookware is incredibly versatile: pots and kettles pack flat, with tableware nested inside. As they say in Australia - pop out for a quick meal. If you prefer rigid cookware, Alpha pots are the choice of outdoor gourmets who appreciate quality and small-but-helpful functional touches. Ergonomic AlphaLight tableware nests inside the pots to create a complete camp kitchen
Frequently Asked questions
How do I clean/store the cookware?

X-Pots and Alpha Cookware should not be washed in a dishwasher. Hand wash with dish soap/hot water. Do not use the scouring side of a sponge on X-Pots. Ensure pots are dry before long-term storage.
Is this cookware compatible with open-flame cooking?

X-Pots and Alpha Cookware should not be used over an open fire.
Will it work on an induction stove?

Induction stoves require pots made of magnetic materials. Neither the X-Pots nor Alpha Pots will work on an induction stove.
Is this cookware food safe?

All Sea to Summit cookware and tableware is made of EU-food grade materials.