Sleeping Pads
We challenged every aspect of conventional wisdom when we created our award-winning lineup of innovative air and self-inflating mats. Because when it comes to a great night's sleep you can't rest on your reputation.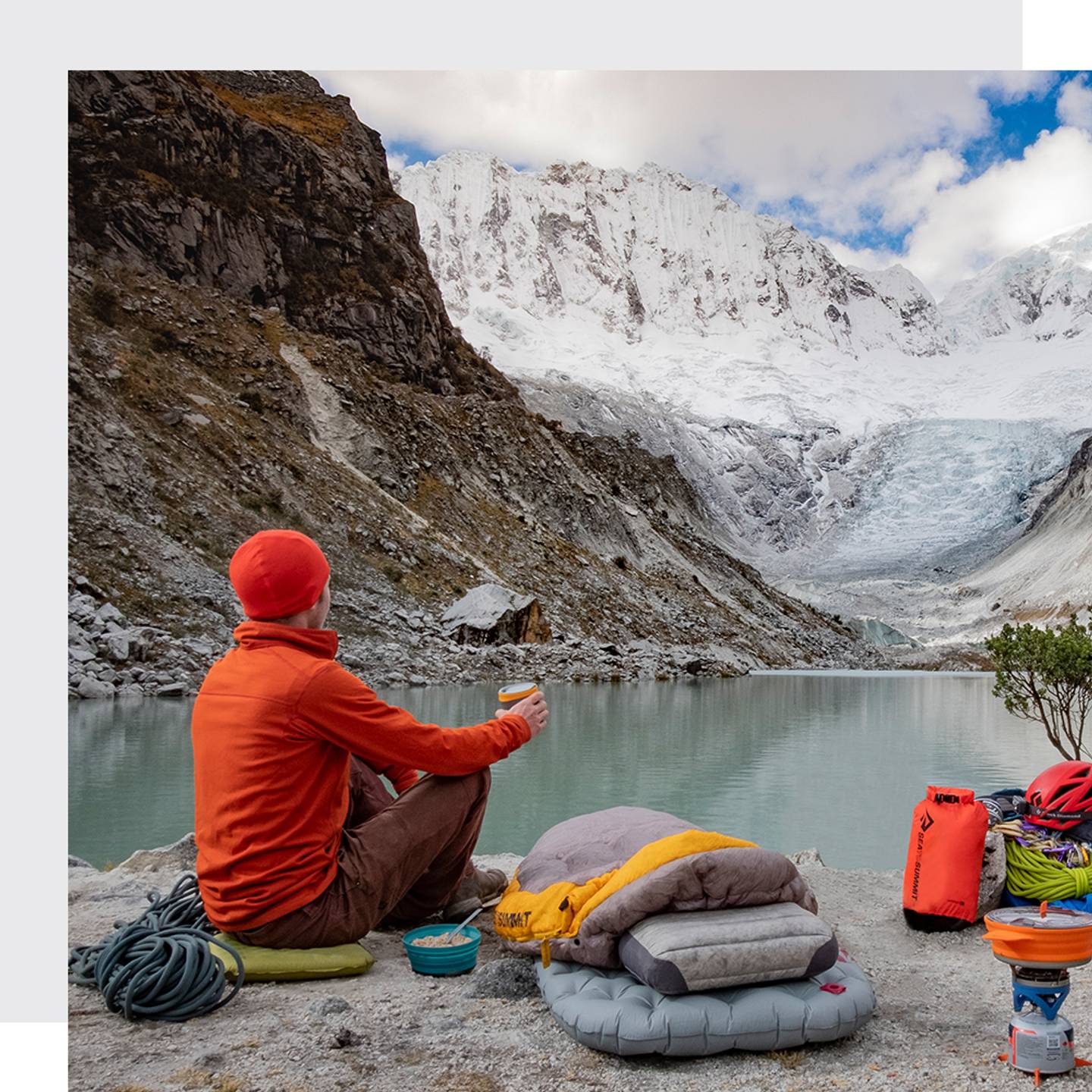 Air Sprung Cell & Self-Inflating
Sleeping Pads
Perfect for camping or hiking anywhere in the world, our award-winning air and self-inflating sleeping pads are the foundation of a good night's sleep. The secret behind our air sleeping pads is the Air Sprung Cell technology. Like a pocket-spring mattress, the individual air pockets conform to your body as you lay on the pad to provide incredible comfort and support while you sleep.

To make our compact, self-inflating sleeping pads incredibly packable, comfortable and warm, we developed a Delta Core and Delta Core-V process—which strategically removes cores of PU foam using body mapping (which is different for unisex and Women's specific pads)

Our pads have an enviable record for reliability - Air Sprung Cell pads utilize a tough face fabric, a lamination technology which Sea to Summit pioneered in the outdoor industry, and really strong RF-welds. All sleeping pads are pressure tested for 24 hours before they leave the factory. Insulation value is tested according to the ASTM R-Value standard. All of which means you can rest easy.

All our sleeping pads also come with our PillowLock System, which keeps your Aeros pillow in place for a slip-free sleep.

Find the best camping sleeping pad for your next adventure online above. FREE shipping for orders over $50.
Frequently Asked questions
What is a sleeping pad R-Value?

The R-value is a metric used to indicate how insulative your mat is, measuring the capacity to resist heat flow through it. A high R-value pad will better insulate you from ground temperatures.
How do self-inflating sleeping pads work?

A self-inflating sleeping pad uses a combination of air pressure and foam to create a comfortable and supportive sleeping surface.