Camp Clean-Up
Camping gear designed for all the dirty jobs in the backcountry, from washing cookware and tableware to dousing the campfire before you go to bed.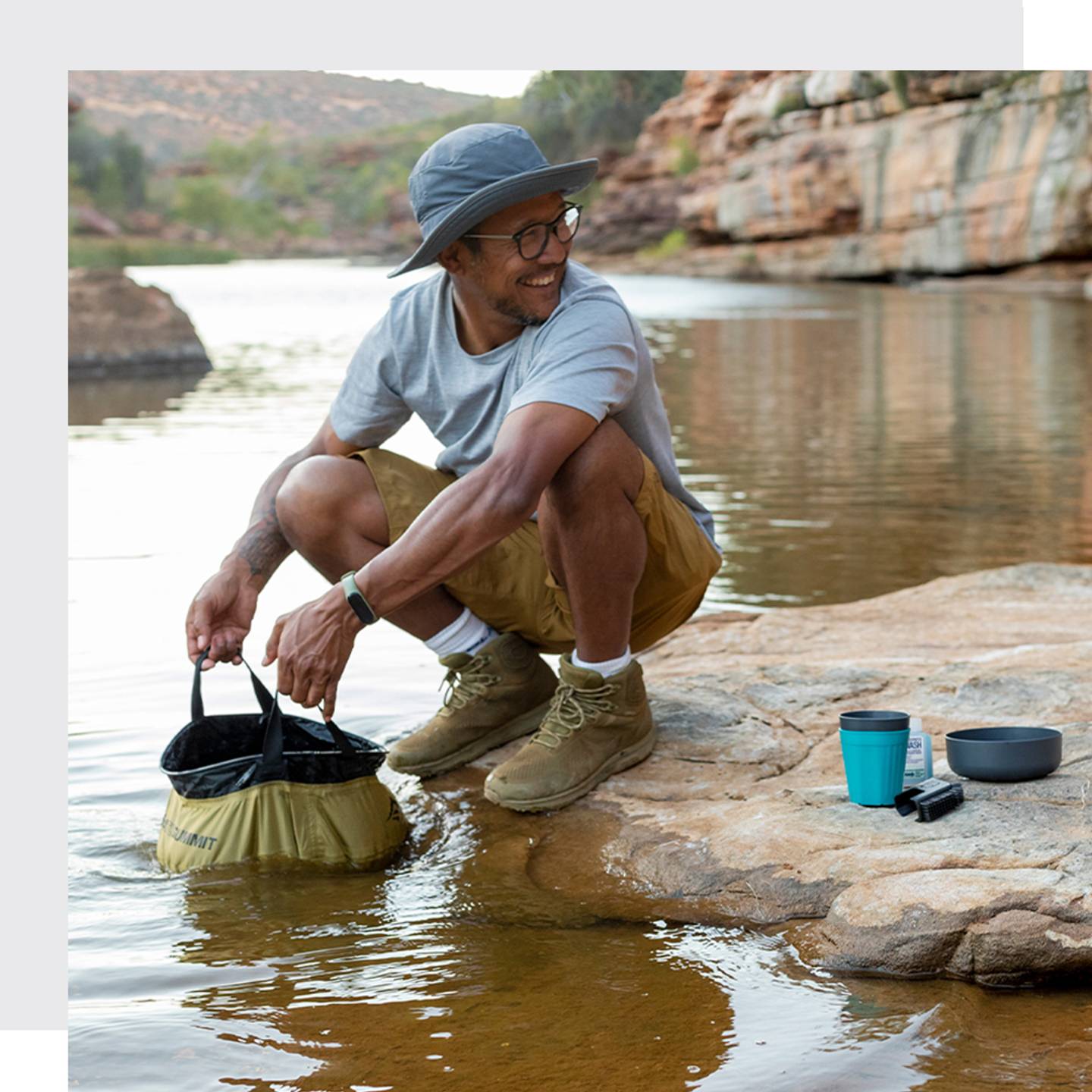 Everything including the kitchen sink...
Camp Clean-Up
From truly packable sinks to cleverly-designed pot scrubbers to comprehensive-yet-compact clean-up sets, Sea to Summit makes the gear that makes cleaning your cookware and tableware (and adhering to Leave No Trace principles) a breeze. Whether it's the stainless-steel stiffener cable that gives shape to the Kitchen Sink, or the snaps on the Base of the Camp Kitchen Tool Kit that allow you to hang up the wash cloth or dish towel, it's the little functional details that make the difference. And - if you use your Kitchen Sink for keeping your beers on ice, we won't tell...