Dry Bags
Space-saving dry bags keep your camping gear dry and protected. Stay organized, easily access what you need, and keep on trekking.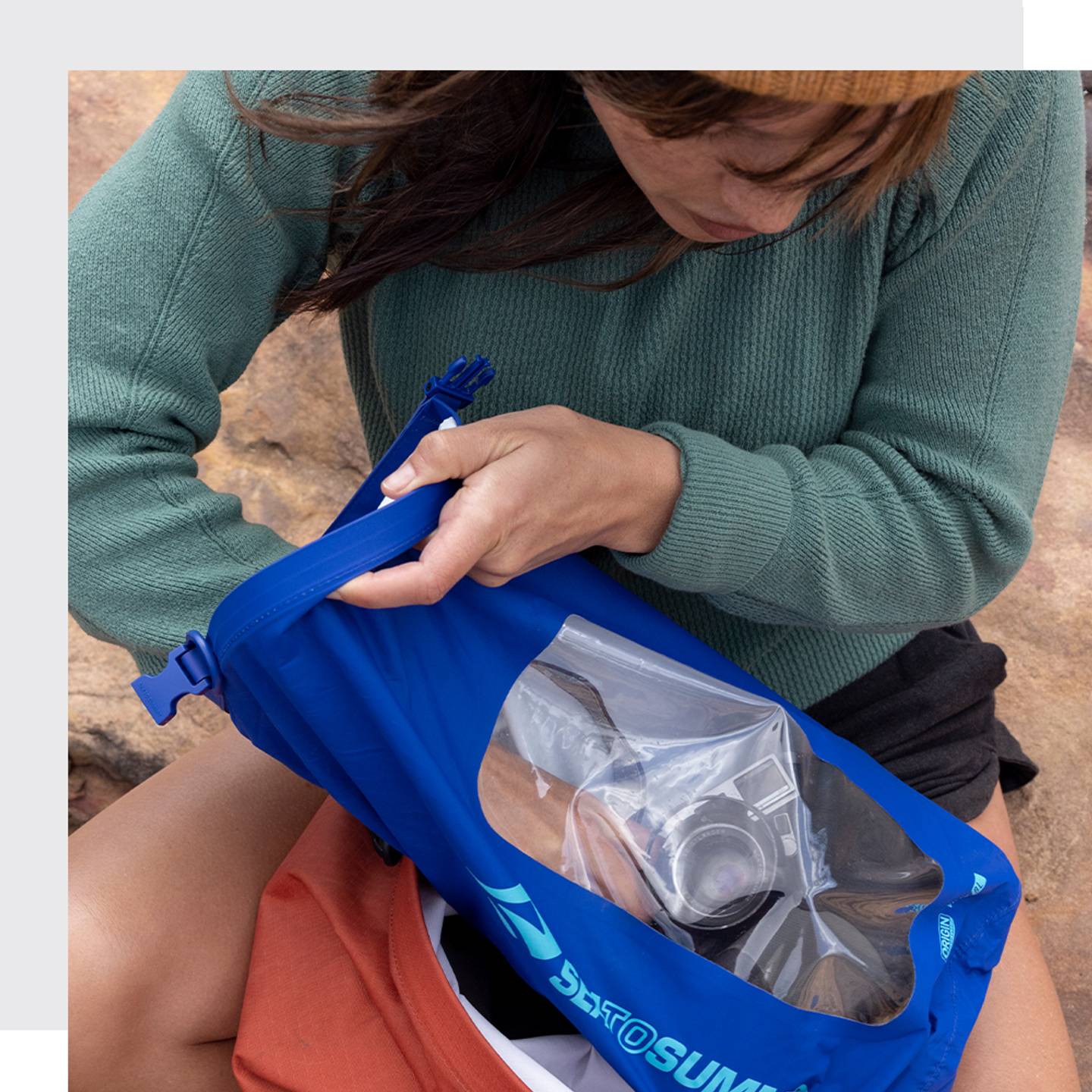 Dry storage for every type of adventure
Waterproof Dry Bags
Keep gear organized and dry outdoors with our range of waterproof dry bags and sacks. Sea to Summit's lineup includes ultra-lightweight dry bags which can create a color-coded modular dry storage system in your pack for your next thru-hike. We have pliable, versatile lightweight dry sacks in a variety of sizes and colors that can be squeezed into spaces that stiffer laminate dry bags can't. And if more rugged dry bags are what you need, we have those too: ideal for whitewater adventures, bikepacking or stowing gear on your touring motorcycle. Whatever your adventure: we have the perfect dry storage solutions.


Frequently Asked questions
What are dry bags used for?

Ultralight (UL) dry bags are used for color-coded storage in backpacks/duffels. Lightweight (LW) dry bags are used for gear storage in wet environments/paddling. Heavy Duty (HD) dry bags are perfect for demanding environments: off-road motorcycle touring whitewater etc.
Are all dry bags air tight?

Roll-top dry bags (all brands) are not completely airtight - if you squeeze a sealed dry bag, you can squeeze air out of the closure.
Are all dry bags waterproof? Can they be submerged?

Roll-top dry bags (all brands) are not designed to be submerged - they will keep gear dry inside a boat, but if the closure is held under water deep enough/long enough water will seep through the closure.
Will a packed dry bag float?

If enough air is trapped inside a dry bag (and the contents are not too heavy) it should float - add a buoyancy device if you expect possible unplanned immersion in water.
What's the best way to secure a dry bag?

Paddle-compatible dry bags have a 'D'-Ring next to the buckle - use this to secure a dry bag to a boat or to haul a bear bag/critter bag into a tree. Big River Dry Bags have webbing 'rails' on the sides which offer multiple attachment points.