Camping Utensils
Keep these durable and lightweight camping utensils at the ready for quick snack breaks or campfire meals. Designed to stand the test of time and deliver a mouthwatering bite every time.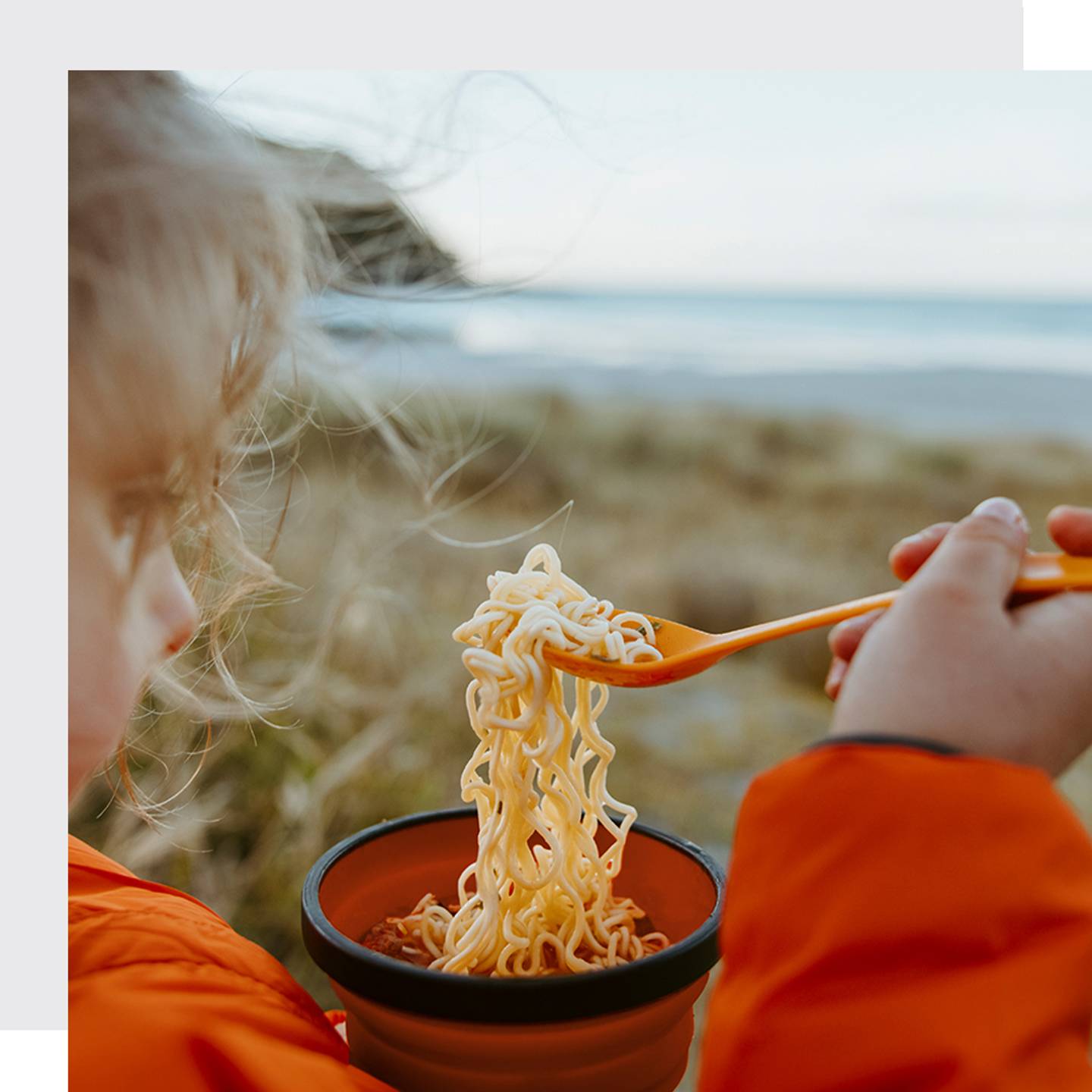 The difference between eating and dining out
Camping Cutlery Sets
Elevate camp meals with Sea to Summit's range of durable, lightweight, and compact camping cutlery sets and utensils. Designed to be both functional and easy to use, they include clever design features such as nesting capability and curves which perfectly match the shape of our bowls and plates.
For quick snack breaks on the trail to campfire meals, be ready for mealtime anywhere and on any adventure with our range of ultra-strong Titanium cutlery, super-lightweight Alphalight camp cutlery sets, our Delta cutlery sets, Delta spoons, or our multi-functional 2 in 1 spork with serrated knife.
Frequently Asked questions
Can these utensils be used for cooking?

Cutlery can be used for cooking (take care around hot surfaces with Delta Cutlery, and with Teflon coatings with Alpha Light or Titanium cutlery). Folding Spatula and Serving Spoon are perfect for camp cooking.
Are there sets available?

Delta Cutlery and Alpha Light cutlery both come in sets. Utensils are available in our do-it-all Camp Kitchen Tool Kit.
Will it fit in my backpack?

Alpha Light and Titanium cutlery will fit in your pack; Delta Light cutlery is compact enough to fit inside certain cookpots.
Does it collapse?

Our Folding Spatula and Serving Spoon fold in half and will fit inside small cookpots - then unfolds into full-function kitchen utensils.