Camping Pillows
Our collection of ultra quiet, lightweight, packable camping pillows features a variety of shapes and sizes for every adventure. Comfort in the backcountry is achievable.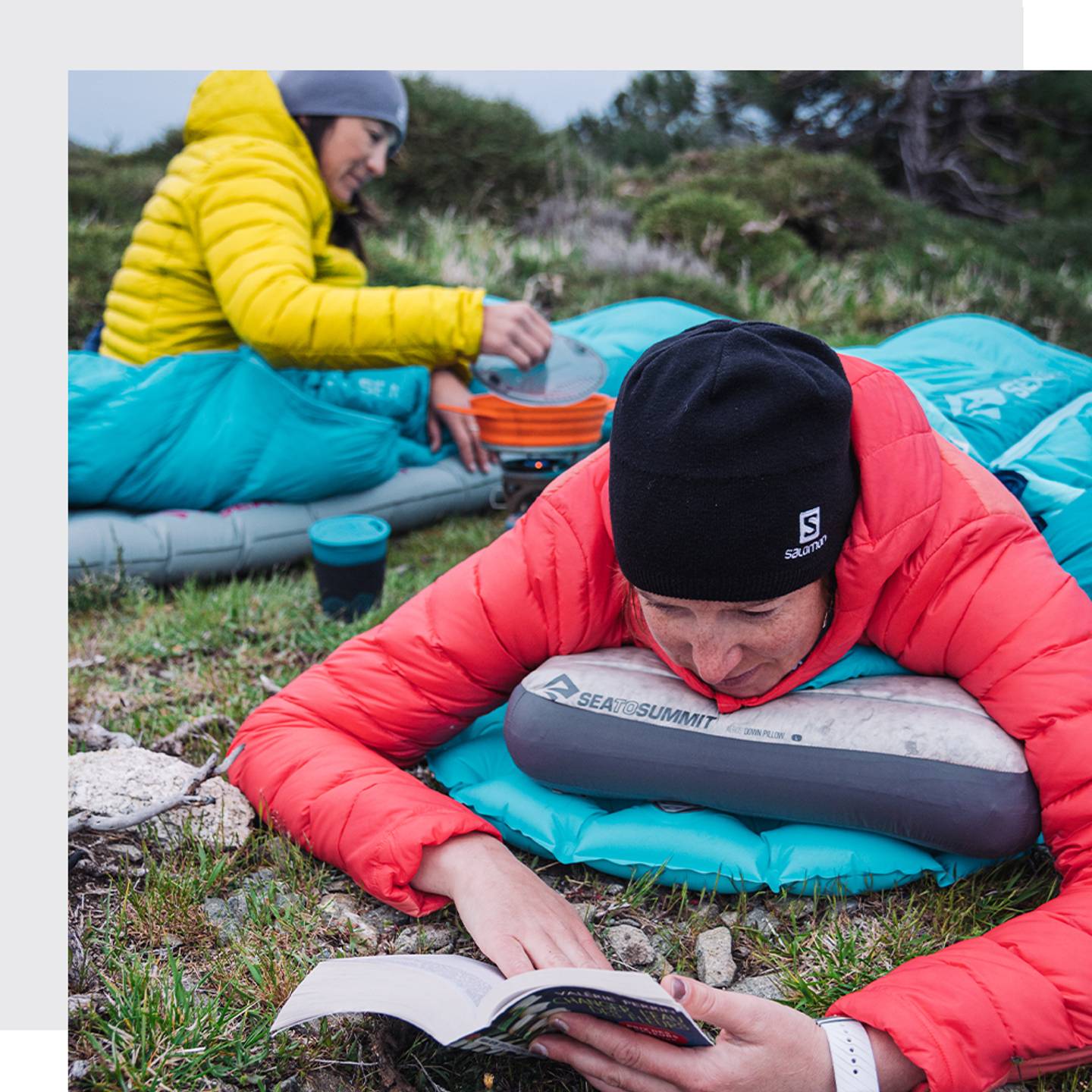 A rested development
Ultralight & Compact Camping Pillows
Whether you're hiking through the Blue Mountains of Australia or tackling the Half Dome Trail of Yosemite, you don't have to compromise on comfort with our wide range of ultralight, packable travel and camping pillows.
Choose from a variety of shapes and sizes for every adventure; our Foam Core pillows offer the luxurious feel and comfort of your favorite pillow at home or opt for ultralight and super packable inflatable Aeros travel pillows, when weight is a priority.
The Aeros Traveller is shaped to perfectly wrap around your shoulders and allow you to sleep comfortably on planes, trains and automobiles without the bulk of conventional travel pillows.

Inflate an Aeros Ultralight or Premium pillow in a few breaths then sink into its comfortable contours. When you wake, deflate the pillow via the multi-function valve and stow the tiny, lightweight stuff sack in your pack or travel bag. An Aeros pillowcase makes keeping your pillow clean really easy; and can be stuffed with spare clothes or a down jacket to form a minimalist pillow option.
The Pillow Lock System secures your Aeros or Foam Core pillow to a Sea to Summit sleeping pad for a slip-free-sleep. Rest assured.