Compression Sacks
Save space in your pack or travel bag with Sea To Summit's innovative, high-quality compression sacks. Water resistant or waterproof versions offer protection against moisture; options range from ultralight to ultra-durable.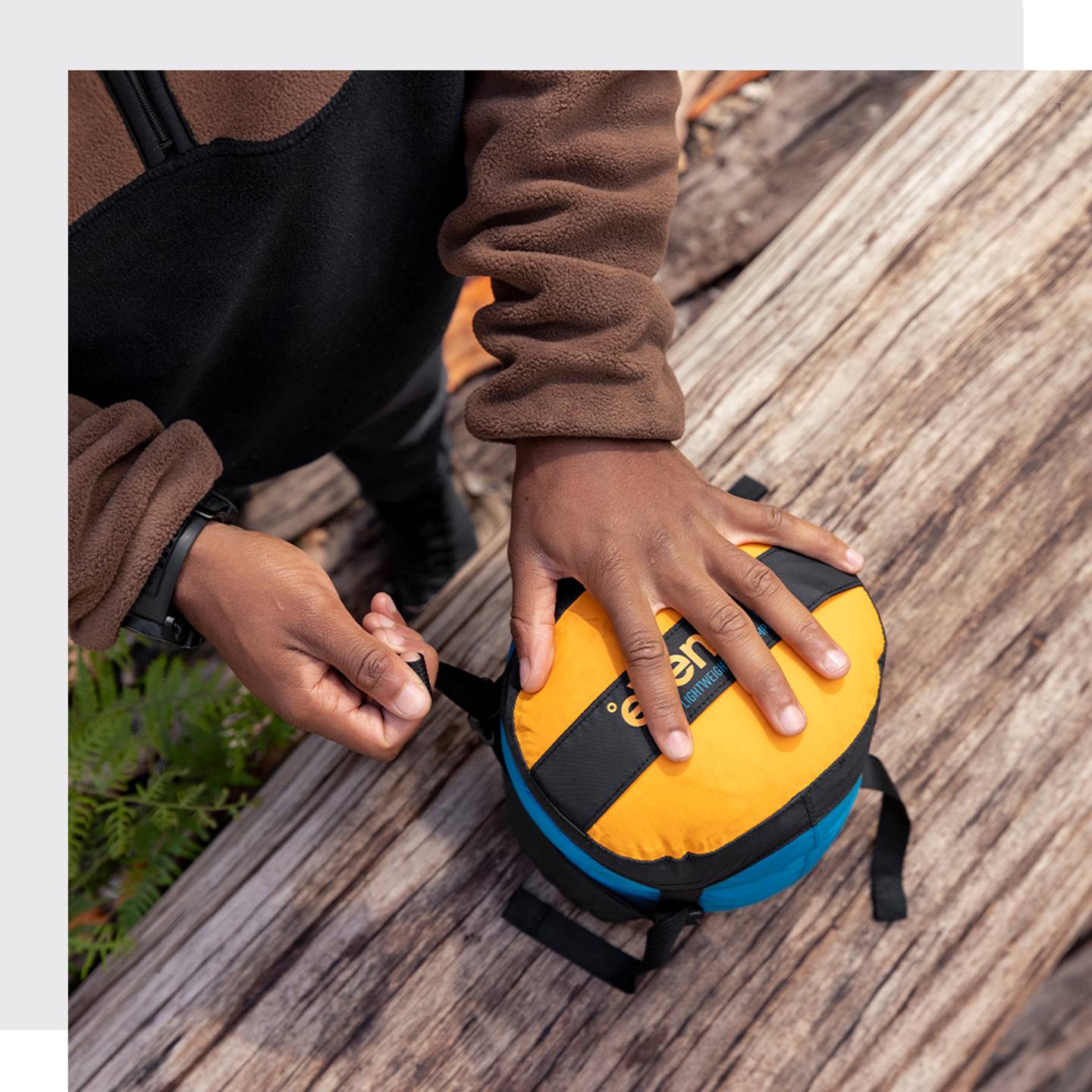 Space: the final frontier
Compression Bags & Sacks
Maximize space in your pack or travel bag with our light and durable compression dry sacks. From backpacking and bikepacking to kayak adventures – compression dry sacks are the perfect storage option when space is at a premium.

Sleeping bags, insulated clothing and puffy jackets can be compressed into the smallest of spaces – the eVent fabric in the base simply allows the excess air to be squeezed out. These fully waterproof bags feature taped seams and hypalon roll-top closures to keep your gear dry in the wettest conditions.
CHOOSING A COMPRESSION SACK
Frequently Asked questions
What size compression sack is best for a sleeping bag?

This depends on how compressible the insulation is and how light the fabrics are. Rough guide: summer down bag 10 L | 3-season down bag 13 L | 3-season synthetic bag 13-20 L | 4-season down bag 20 L | 4-season synthetic bag 30 L. Cold-weather use: if in doubt, size up.
Are compression sacks waterproof?

If the model name includes the term 'dry', it is waterproof. Compression sacks without the word 'dry' in the name are only water resistant.
How do I clean / store a compression sack?

Hand wash a compression sack / compression dry bag (rather than machine washing) - use a mild soap and rinse thoroughly. Do not dry in a dryer. Store in a cool, well-ventilated dry place.