Explorer Tales: Exclusive Interview with Adventurer and Founder of Videography Studio, Pillar Creative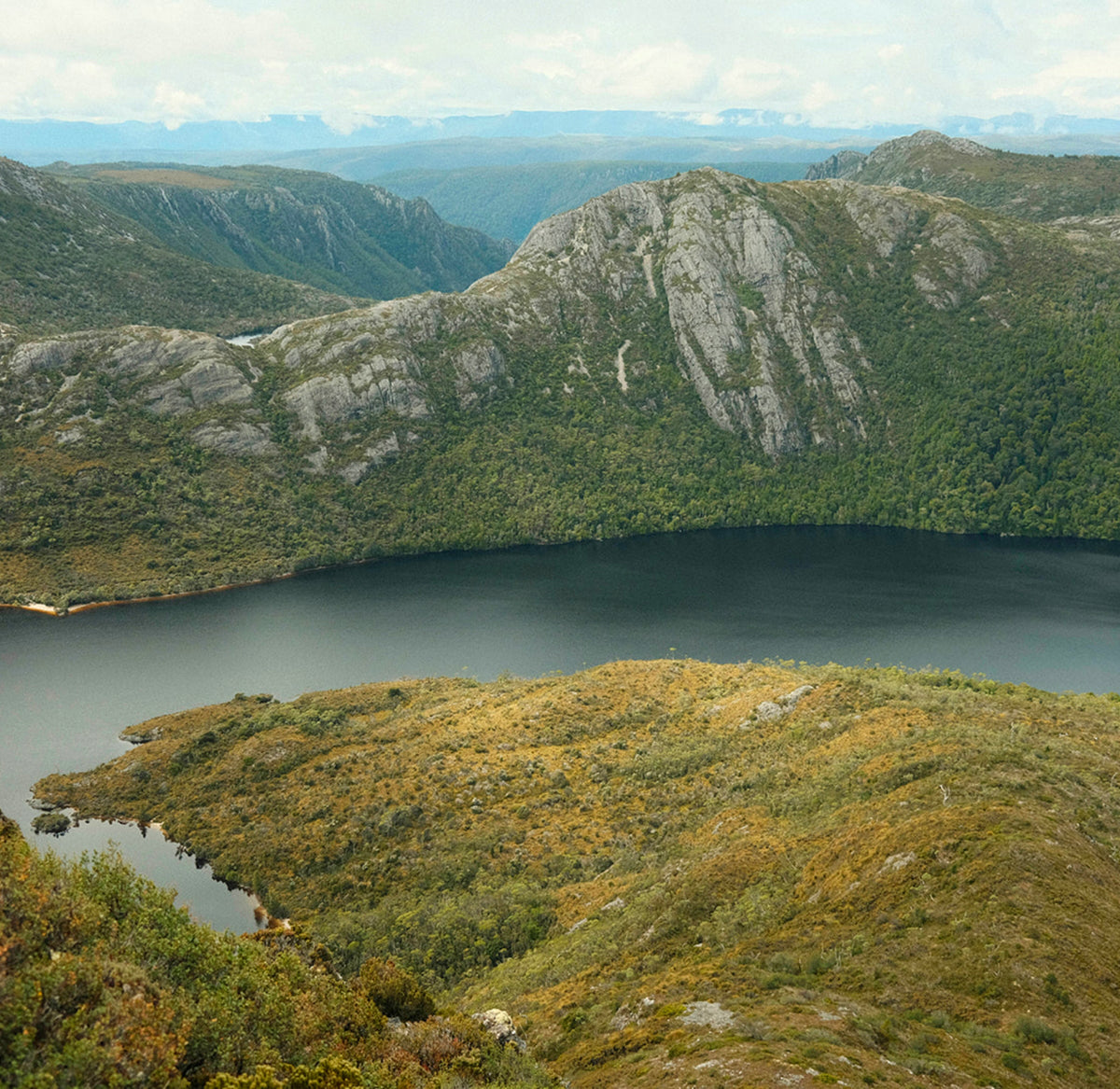 In our latest instalment of the Explorer Tales, we speak with Sydney born photographer, videographer and explorer, Blake Lisk. Growing up surrounded by Australia's vast and open landscape, Blake has always had a passion for the outdoors and has gone on to found his own creative agency, Pillar Creative.  
We chat with Blake about achieving financial sustainability while running your own company, how photography influences a relationship to the outdoors, what it was like growing up in Australia and so much more. 
So, without further ado, let's dive in. 
Can you tell us a little bit about yourself, where you're based and what do you do for a living?
Well, hello there, I'm Blake. I live an hour south of Sydney on the Southern point of the Royal National Park. It's just a mountain away from the beach which means there's plenty of adventure to be had. I'm a freelance videographer, making commercial and corporate videos for a crust, which pays for my near and far travels.
What was your experience of growing up in Australia? Can you tell us a little bit about your best memories there and the ways in which this environment shaped your later life?
Australia feels like my home (which it is I guess). But I think the raw and scary side of nature, from snakes to big waves, make it more enticing. A fond memory of mine would be sharpening sticks with pocketknives and running around chasing bush turkeys with my brothers when we were young. Camping looks a little different nowadays, but having parents that let us roam free in this wild country certainly shaped me into the person I am today. Any Aussie kid who grew up outdoors has a particular resilience about them that maintains throughout their adult life.

How would you describe your relationship with the outdoors?
The outdoors allows me to switch off. Especially the ocean. Hearing the waves and being immersed in salt water while I'm surfing or spearfishing gives me a great sense of perspective, reminding me of the strength and peace of this great planet. It keeps me grounded and humbled.

Can you tell us a little bit about Pillar Creative? What inspired the brand, what has your experience been with the brand and what have been the biggest learnings and challenges associated with running your own company? 
I started Pillar Creative to strategically partner with brands and companies in the form of video production and photography. The biggest learning curve has been turning my passion into a money maker, then trying to hold onto it as a passion. It's very easy to lose the love for the craft once it becomes a numbers game. The way I combat this issue is by having a camera with me on travels and taking photographs when I genuinely feel drawn to a scene - to engage in the creative pursuit without any brief or agenda in mind and to just let it flow.


How did your childhood and other formative influences shape your career as a photographer/filmmaker? Was it an inevitable career path or more coincidental?I first picked up a Go Pro like most other 12 year old grommets do and started taking photos of my mates bodyboarding on little shore break waves. We thought we were changing the world with our content! It was a lot of fun. As my high school graduation crept up on me, I felt drawn to chase a career I liked. And slowly but surely, I started making videos and putting my name out there for just about anything, which led me to start my own business and make films for some great brands today. I wouldn't say it all fell into place, but with a lot of hard work and putting myself in the field it eventually happened.
In what ways does your role as a photographer/filmmaker change the way you interact with the natural world?
From a young age, photography taught me to appreciate things more. For example, I would point out to my dad how epic the light was when the sun hit a building with a dark storm behind. Or on a foggy morning I would be stunned by the light rays shining through tree leaves. It was all the little things that made me so happy and made me want to become the best photographer possible so I could capture what I saw and share that joy with others. Natural lighting phenomenon's such as these really make me smile. Today I find a lot of beauty in the subject of people and their diverse nature as well.
Tell us about your relationship with hiking and any other activities you spend your time partaking in. What is it about these activities that draw you to the sport and why do you find yourself returning to them?
Hiking is something profoundly special. In most cases there's no phone reception and no phones, allowing me to finally switch off from all the social media and news chatter that we all put ourselves through. Surfing and being in the ocean also have this effect on me. Being in water you are kind of forced to separate yourself from the digital world for a moment. As the hustle and bustle of working and life admin can wear you down, in these places I find a lot of peace and that's really the reason I keep coming back.
Can you walk us through an average day for you. 
Sometimes I wish I had an average day! Freelancing is super random. Some days I will be waking up early and packing the car with all the necessary video equipment and heading into the city to film a project. Other days I'm at home editing, working on admin tasks, training and if I'm lucky I'll get in the ocean for a wave. For the most part, having an inconsistent schedule keeps life interesting and I do enjoy it.
How do you balance outdoor exploration with work and financial stability?
I find balance by doing the bread and butter corporate jobs that aren't super fun but cover bills and expenses. Secondly, I seek jobs that may not pay as great, but give me some sort of travel and creativity like outdoor lifestyle shoots or music videos. And finally, with the leftover coin and time I have, I strive to get some real travel in - which is an investment in myself and my business, as it recharges and gives me time to redirect my thoughts on business and life.
What does sustainability mean to you and how important do you see sustainability being to the future of the outdoor industry? Do you see the two being intertwined? 
Great question! To be fair, the outdoor industry literally depends on the environment for survival. I think all companies in the outdoor industry should be transparent about their materials, their practices and production process, and their general impact on the earth (negative or positive). The outdoor industry should be the leader in sustainable, earth positive initiatives. Plus, this planet is just a beautiful thing that deserves to be looked after.
In what ways does the world of outdoor exploration provide an outlet for you to explore your creativity?
The world of outdoor exploration has no limits. You'll never hike all the lands, and never see all the seas, and that's awesome! And when paired with a creative medium of photography or film - they too have no limits. I truly see the outdoors as a never ending flow of inspiration with every changing season, time of day, angle, type of weather, and so on.
What is your relationship to Sea to Summit? Are you a frequent user of our gear and if so, what is it about our brand that appeals to you?  
Previously, a customer, but right now, I'm honoured to be a provider of words and images. Sea to Summit, you are a cool brand. The equipment is innovative and a few steps ahead of the rest, I find. Also, the fact that they give people like me a voice speaks for itself. I have plenty of Sea to Summit gear and I always feel legit when I'm wearing/using the products!