Salmon with Quinoa and Black Bean Salad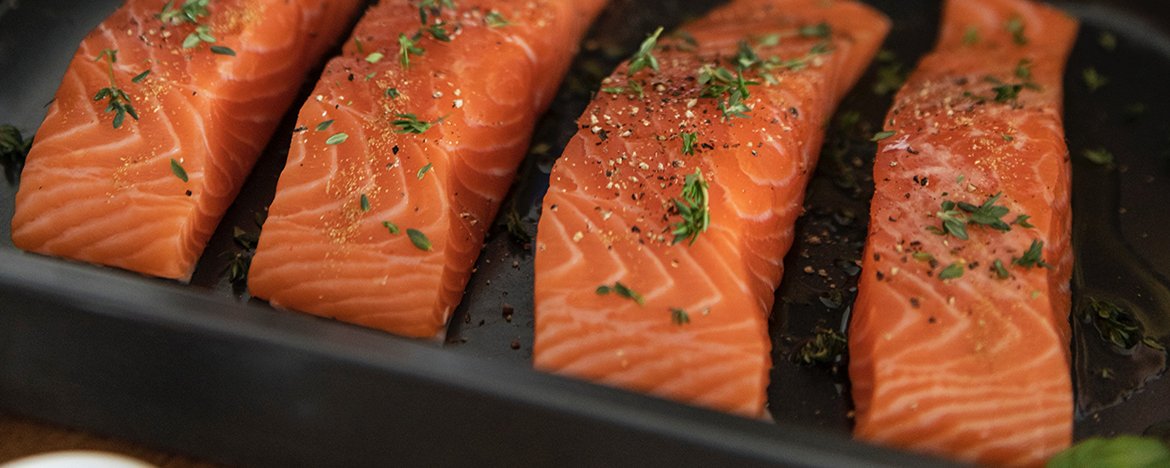 You may have seen wildlife documentaries where grizzly bears catch fresh salmon in a river and thought "that looks better than freeze-dried food!" Modern packaging technology makes it possible for you to enjoy fish in the backcountry; which gives you an advantage over bears who haven't yet figured out how to cook quinoa.
PRO TIP #1: X-Cups, X-Mugs and X-Bowls have graded measurements molded into the inside surfaces. Delta Spoons are exactly 1 tablespoon.
| | |
| --- | --- |
| 1 cup/250ml = 1 X-Cup | 1 tbsp/15ml = 1 Delta Spoon |
| 2 cups/500ml = 1 X-Mug |  3 tsp = 1 Delta Spoon |
Contains: fish (vegetarian without)
Serving size: 2
Prep time: 10 minutes
Cook time: 20 minutes
INGREDIENTS:
4-8 oz package of pink salmon (2-3, 2.6 oz pouches)
1/2 cup freeze-dried corn
1/3 to 1/2 cup quinoa, uncooked
5 oz Tetra Pak black beans, rinsed and drained (use half of a 10 oz Tetra Pak, store the rest in an X-Seal & Go container)
1-2 small bulb onions or shallots, finely diced
1/2 of a red pepper, finely diced
1/4 to 1/2 cup Italian parsley, chopped
1/4 cup chopped basil
2 tsp tomato paste or 4-6 chopped cherry tomatoes
vinaigrette salad dressing
DIRECTIONS:
Cook freeze-dried corn and quinoa in 2x water (2/3 cup to 1 cup of water, plus 1-2 tbsp water for rehydrating corn).
While quinoa and corn are cooking, drain and rinse the beans.
Finely dice the onion, red pepper, parsley and basil. Stir into the quinoa with the tomato past (or chopped tomatoes) when the quinoa is ready.
Keep warm on the stove. Stir in vinaigrette to finish.
Heat the salmon using a separate Alpha Pan or stir into quinoa and warm in a 2.7L Alpha Pot.
PRO TIP #2: No strainer option? Drain using and Alpha Pot or Sigma Pot lid, or an X-Bowl with the side squeezed into a spout with a Delta Fork or Spork help in the spout.