Women on the Water Part II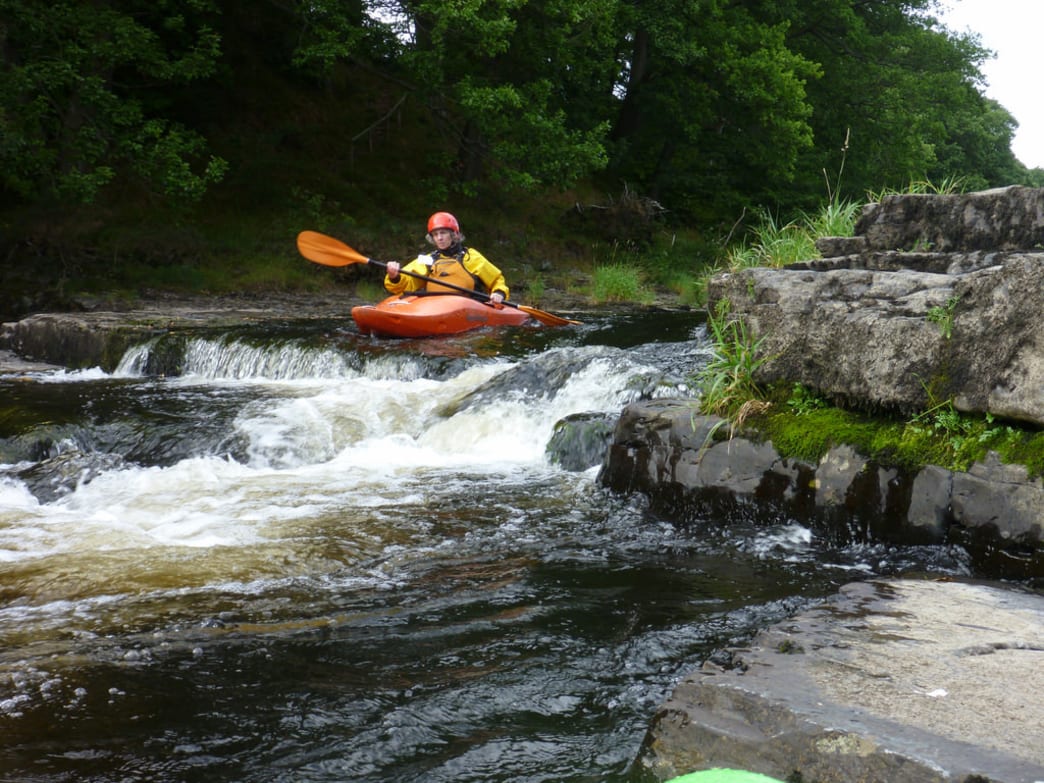 Local Chattanooga paddlers, Kat Levitt and Chris Warren, have been paddling for over 15 years. Both women have extensive lists of competitive achievements. And while winning elite level events is a thrill, they know that there is something special about just being on the water.
Follow their advice from a previous RR article, and go with the flow. Levitt and Warren offer four benefits women can receive from learning how to kayak.
1. Increased strength, fitness, and confidence
Paddling works your shoulders, arms, core, back and chest. And it's more fun than being in a gym. Warren says kayaking makes her strong and happy, as well as "confident, independent, scared, and respectful of the power of nature." These qualities have carried over to other aspects of her life and she notes she wouldn't be the trail runner she is without her paddling background. 
2. Weight Loss
Paddling a kayak at about 5 mph will burn about 400 calories. Spend four hours paddling and burn up to 1600 calories- simple as that. It's a workout!
3. Stress reduction
Spending time in nature, especially around water, is a guaranteed way to relax. You can paddle a gently flowing river or navigate rapids as you improve. Both will take your mind off stressors in your life. Leavitt agrees: "With the flowing water of a river under my kayak, I am lost in the moment, with ultimate focus on the task at hand." She likens the river to life, "with rapids and pools, chances to stop and collect my thoughts or charge on with certain determination."
4. Friendship
Typical with outdoor experiences like hiking, backpacking, trail running and biking, you often feel a closeness or connection to the group of people you spend time, even just a day, with. Warren says, "You can learn a lot by watching people. In paddling, women move differently than men. We make different choices. For example, when we came upon a large hole on a river run, I choose to finesse my way around it and one of the guys choose to power through it. He didn't think that he could get away from it like I did. Both choices worked," and they each learned something from and about the other.
There is a learning curve, but you can improve with practice. Start off with the basics and "enjoy the process," Levitt says. "You will feel awkward, humbled, and downright scared on more than one occasion. All beginning paddlers feel this way. If you can't already laugh at yourself, learn how!" 
Written by Kris Whorton for RootsRated and legally licensed through the Matcha publisher network. Please direct all licensing questions to legal@getmatcha.com.