5 tips for camping in winter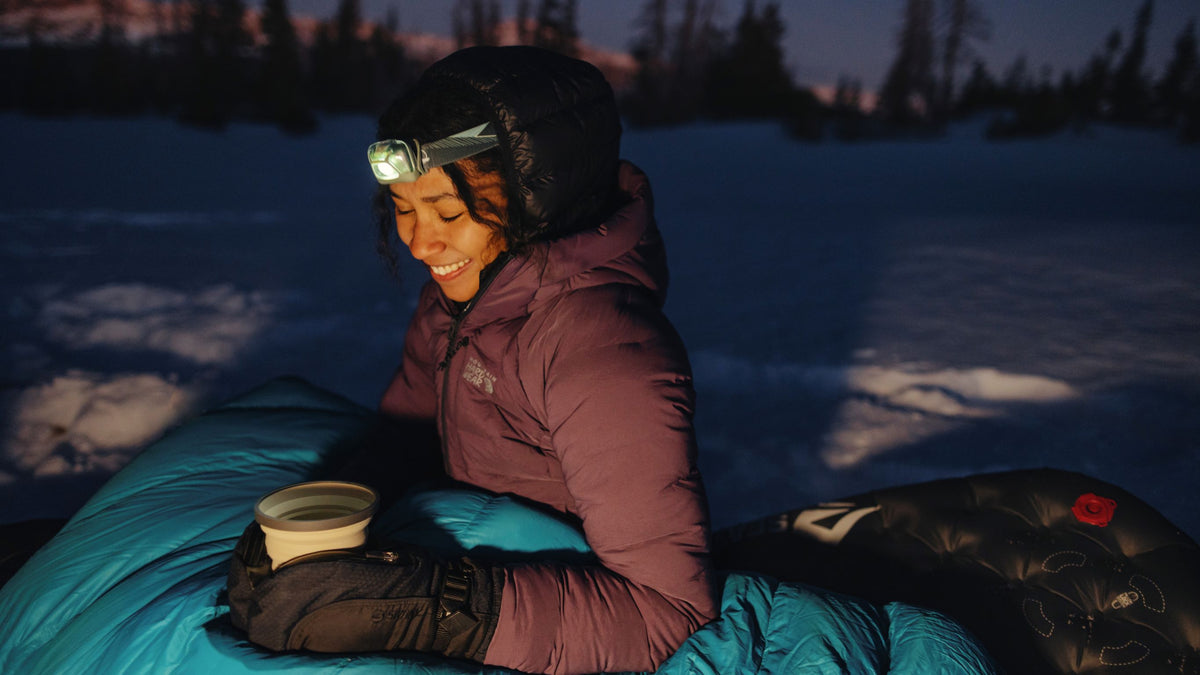 Winter is coming in the Northern Hemisphere, which means our summer clothes are going into storage and our warm clothes are coming out! Just because it has cooled down, it doesn't mean that camping needs to come to a halt.
To prepare for outdoor snow adventures, here are five tips for winter camping.
1. Stock up on food and hydration
Your body stays warm by burning calories. Make sure to pack and eat lots of high-fat, high-protein—these types of foods will provide lots of sustenance while keeping you warm due to longer burn-off time. But food isn't enough! Make sure to stay hydrated, as this will reduce your body's fatigue while keeping warm.
2. Dress (and pack) in layers
Say no to wet clothes. Whether caused by snow or sweat, after setting up camp, immediately change your clothes to DRY layers. We recommend packing your extra layers in a dry bag, and when it's time to change, remember to switch all your clothes from head to toe. There's no shame in using hand and toe warmers if you need extra warmth. Pro tip: sandwich your feet with two warmers (top and bottom) for optimal coziness. 
3. Use gear suitable for cold winter camping
Insulation, down materials and proper ventilation are critical for a comfortable sleep. Look for sleeping bags that are highly water resistant to eliminate or reduce external moisture from getting in. Additionally, adding a quilt to your sleeping gear adds an extra layer of ultralight warmth and slide a liner in your bag for protection in the coldest temperatures. 
4. Sleep with your spare clothes in your sleeping bag
If your sleeping bag is a bit on the roomier side, stuff your clothes in the spare spaces to reduce the area your body needs to heat. This will help your bag warm up faster and stay warmer longer.
5. Locate where the sun will rise
Set up camp near where the sun will rise so you can warm up first thing in the morning and hopefully dry some clothes before you trek on.