New year, new wish list: National Parks Edition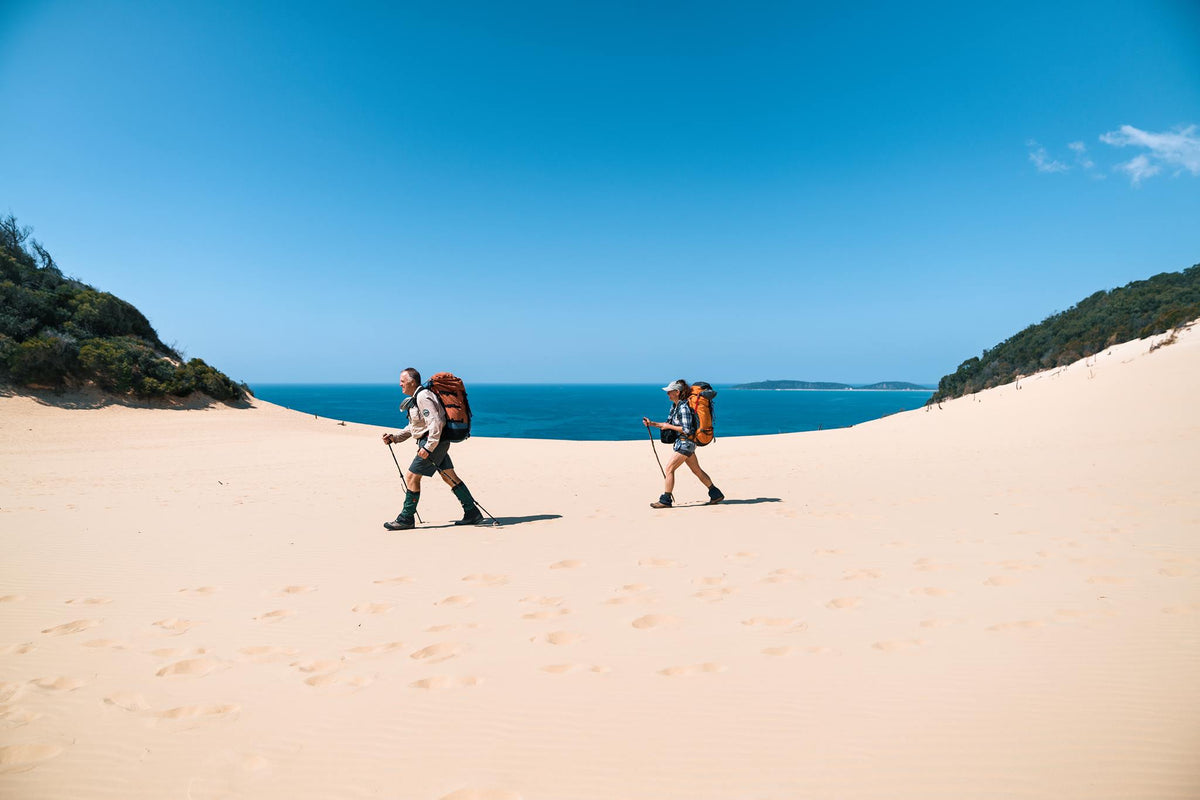 The new year often inspires people to write resolutions, intentions and wish lists; a time of reflection and exciting goals that tend to include some sort of travel. How does the quote go? "Of all the books in the world, the best stories are found between the pages in your passport."
With endless must-sees, planning your next trip can quickly become overwhelming with so many options to choose from. 
Don't fret! We've done the hard work for you and put together a wish list of the world's top National Parks to inspire your next adventure.
Pack your bags, book your flights, and get ready for a year of exploring!
Sequoia National Park, California
Credit: U.S. Department of Interior
Have you ever wanted to experience a giant's natural habitat first-hand? Well, you're in luck and you'll feel mighty small in the jaw-dropping Sequoia National Park. Called the Land of Giants for a reason, this national park is home to a forest of trees that grow at 5,000 to 8,000 feet in elevation and reach as tall as 300 feet and over 36 feet in diameter.
These trees are some of the oldest trees in the world, with certain species living well over 3,000 years. In conjunction with the adjacent Kings Canyon National Park, the two parks have over 800 miles of trails, including the famous John Muir Trail that stretches from Yosemite Valley to Mount Whitney (the tallest mountain in the lower 48). Sequoia National Park is an impressive display of granite peaks, lush meadows, lake basins and… well… enormous trees.
Great Sandy National Park, Queensland
Credit: Queensland Government, Department of Environment and Services
Part of the attraction of visiting national parks is the potential to see fantastic wildlife. If you want to see dingoes in their natural habitat, Great Sandy National Park is the place for you. Great Sandy is home to the world's largest sand island, Fraser Island, which is where an estimated 25 – 30 packs of dingoes live. These medium-sized dogs don't bark like the domestic fur friends we're used to but rather howl like wolves.
Remember, although they may be cute and strongly resemble your family dog back home, these are wild animals and can be unpredictable; watching dingoes from a generous distance helps protect them and you.
When it comes to accessing Great Sandy National Park, the rough terrain, sand dunes and unsealed roads require a 4WD to experience the best this destination has to offer.
Serengeti National Park, Tanzania
Credit: Back to Africa Safaris
Africa is on many people's bucket list of places to visit and Serengeti National Park is a standout for good reason. This national park is a dream visit for animal lovers to see a vast array of amazing wildlife.
The Serengeti is home to one of the world's greatest natural spectacles with more than 1.5 million wildebeest, over 200,000 zebra and countless other beautiful species including lions, leopards, elephants, and cheetah.
In addition to the amazing wildlife, this 14,763 square kilometre piece of land is home to many kopjes; exposed granite rock formations which are known to be the ideal spot for lions to sunbath on… think Pride Rock in The Lion King.
 The only active volcano in the area, The Ol Doinyo Lengai, also calls this national park home. It ejects mineral rich carbonate lava that washes down to the plains and fertilizes the land.
With a wealth of stunning sights to explore and an amazing array of wildlife, Serengeti National Park is not one to be missed. 
Torres del Paine National Park, Chilean Antarctica, Chile
Credit: Cascada Expediciones
Home to unique species like puma, guanaco, Chilean Huemul, wild horses and penguins, Torres del Paine National Park's greatest feat is not the wildlife but the dramatically picturesque landscapes.
The park is dominated by the Paine massif, the eastern spur of the Andes which compliments the intense turquoise colour lakes lining the park.
The most trekked route in Torres del Paine National Park is the "W" and its 70-kilometre circuit is often rated as one of the world's top trails to hike.
During that trek, hikers will experience closeups with several distinct flora and fauna that is found nowhere else in the world. The best time to visit this park is from October to April, which is Spring and Summer in the southern hemisphere.
Banff National Park, Alberta, Canada
Credit: The Planet D
If you've seen the old Canadian twenty-dollar bill, most likely you'll remember seeing Moraine Lake on it, which calls Banff National Park home.
This park is known for its big, beautiful colourful lakes surrounded by glaciers. Considered the perfect destination for pristine skiing and snowboarding, Banff also has 1,600 kilometres of hiking trails, some giving you breathtaking views of Mount Whyte and Devil's Thumb.
While enjoying the jaw-dropping views, make sure to keep your eyes peeled for grizzly and black bears that often roam the peaks. You may also spot moose, elk and on rare occasions, wolves, and cougars.
After wrapping up with your day of adventuring, you can warm up and relax at the Park Distillery, famously known for the world's only distillery in a national park.