How to Choose The Correct Dry Bag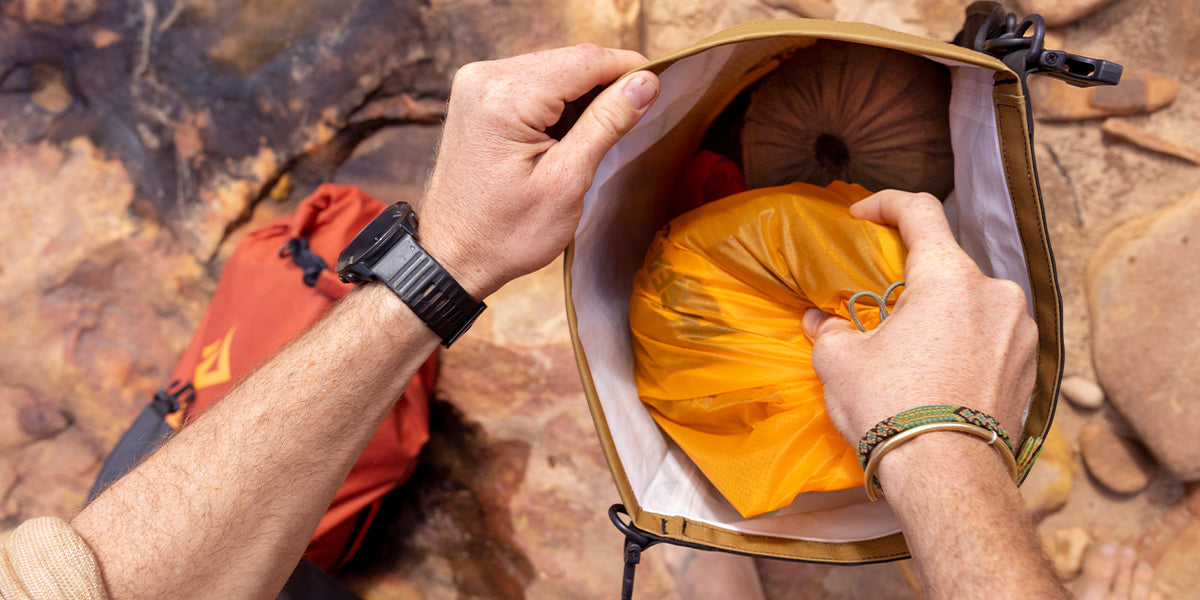 Dry bags make life in the outdoors much easier - especially when you have the right ones. What are you using it for?
Ultralight Backpacking Storage
If you have ever struggled to find a piece of gear in your backpack, or you finally located the item only to discover it was wet, you need a Modular Packing System. 
30 denier Ultra-Sil Dry Bags are perfect for keeping the contents of your pack dry, color-coded and organized while adding almost no extra weight. The slippery finish allows the bags to slide into small spaces; the 2000+mm hydrostatic head means you can pack in the rain or unload gear onto wet snow. Pack like a pro. 
Lightweight and Versatile
If you need durable, packable bags that are light enough for some backpacking and most travel, yet rugged enough for watersports environments, the 70 denier Lightweight Dry Bags or eVac Dry Bags LW may be the perfect choice.
Flexible enough to squeeze into tight spaces, but built to go the distance - these dry bags may become your go-to for ski touring, bike touring or round-the-world excursions. 
A paddle-compatible dry bag needs to be at least 70 denier and have a hydrostatic head of 10,000mm or more. 
Rugged and Flexible 
For the roughest environments, you need dry bags that are really rugged. But you want brains as well as brawn: plenty of attachment points, and white interiors so you can find your gear.
Big River Dry Bags are made of 420 denier ripstop nylon with a TPU film laminated to the inside. They are the first choice among off-road motorcyclists (who love the webbing lash rails and the ability to roll an empty Big River and stow it in a top case). They are the go-to for bike packers (who need bags that will protect their gear and shrug off encounters with undergrowth. They are top of the gear list for whitewater adventurers who demand rugged performance and a  10,000mm hydrostatic head.
Learn more about dry bags below. 
Non-wicking Roll Top Closure
The non-wicking Hypalon closure strip ensures moisture is not drawn into the bag when the roll-top is sealed.  
Field Repair Buckle
Unique Field Repair Buckle means that a broken buckle can easily and quickly be replaced. 
Sustainable Construction
This blog post shows some the specific environments that our dry bags work in. But all of our dry bags work to make as small an impact on the natural environment as possible: 
Bluesign fabrics (Ultra-Sil Dry Bag, eVac Compression Dry Bag UL, Lightweight Dry Bag, View Dry Bag First Aid Dry Bag, eVac Dry Bag, eVac Compression Dry Bag LW,
PFC-free DWR finishes (all dry bags)
Recycled fabrics (Lightweight Dry bags, eVac Dry Bags and Compression Dry Bags)
The most sustainable product is the one you do not need to replace - Sea to Summit dry bags are built to last (and we can guide you through repairs if that should ever become necessary)