Stopper Dry Bag
Get notified
Highlights

BEST USE: Paddle Sports

WATERPROOF? Yes, in situations where the dry bag will not be submerged

DIMENSIONS: 9 x 6 x 20 inches

WEIGHT: 4.4 oz | 125g
Shipping & Returns

Our warehouse is actively shipping orders from 8am to 1pm MST Monday through Friday. Most orders ship in one business day, but the transit time can take up to 7 days, depending on your distance from Boulder, Colorado.

2nd Day and Next Day Air orders will ship same day if placed by 1pm MST, Monday-Friday (except holidays).

All orders are eligible for fast and easy returns within 60 days of purchase.

For more details, please check out our Help Center
Find Locally
Description
The Stopper Dry Bag is made from 210D nylon fabric with TPU lamination on the outer face and RF welding for optimum durability. With a clean profile and oval base for easy packing, the Stopper dry bags are perfect for any activity where water shedding and abrasion resistance is paramount. They also feature a reliable TPU Roll-top, non-wicking closure, and Field Repair Buckles which can be replaced in seconds with a Philips screwdriver.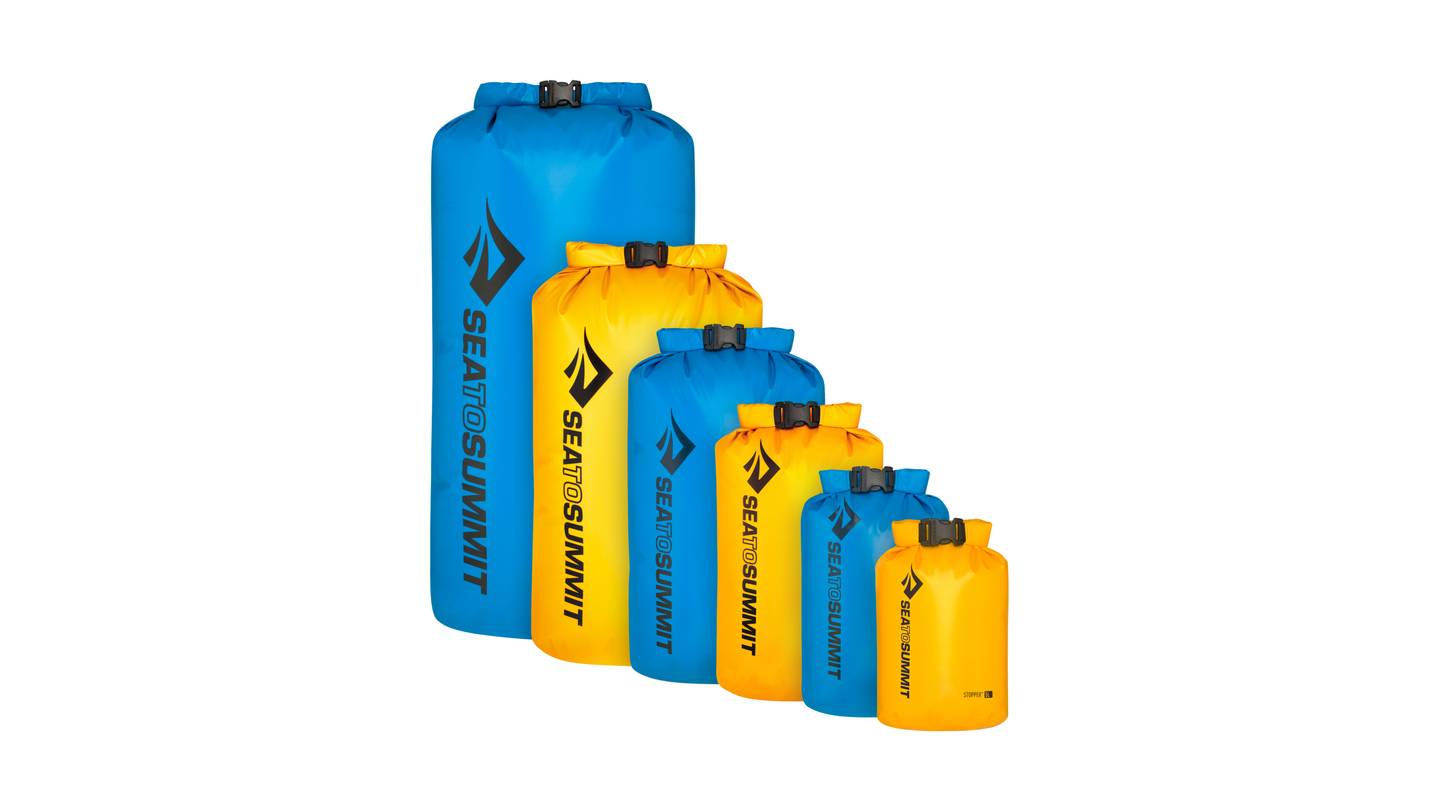 Design Details
Technical Features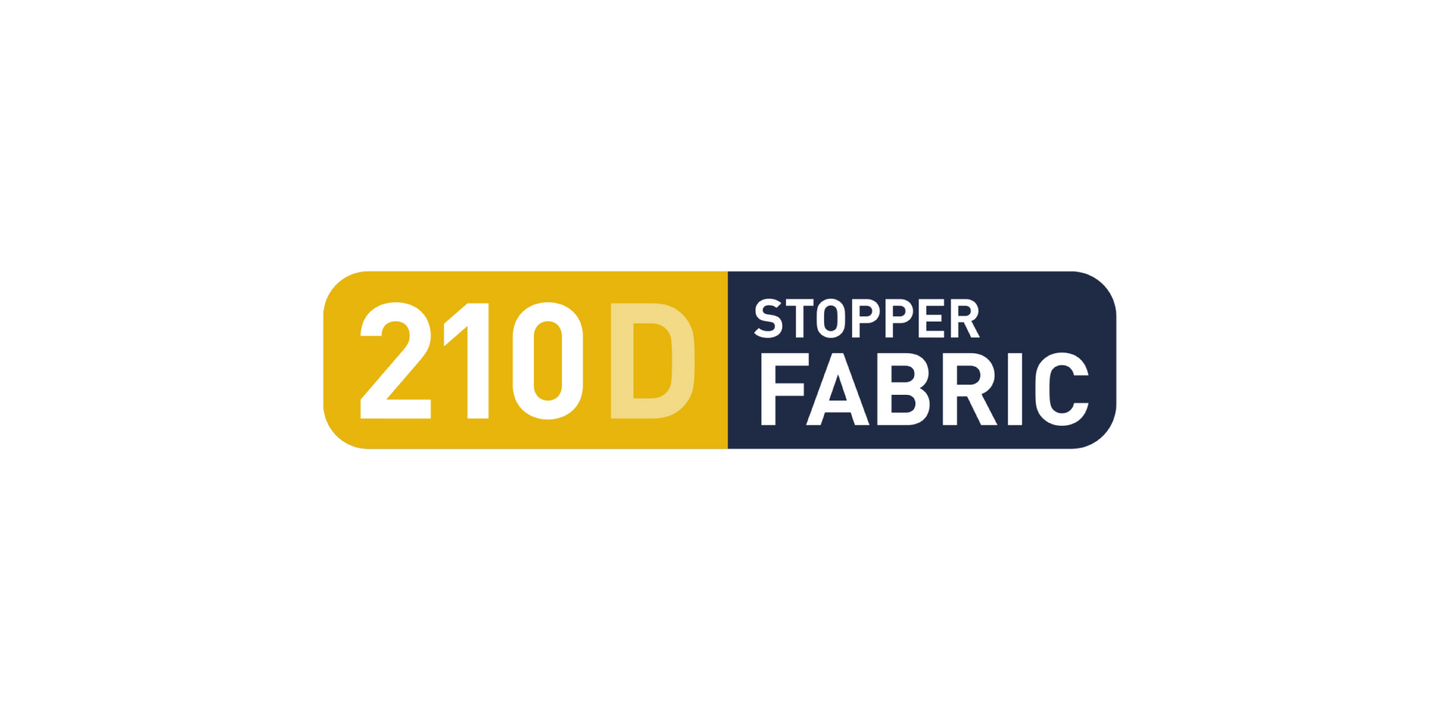 210D STOPPER FABRIC
210D STOPPER FABRIC
The Stopper fabric starts with a 210 Denier Nylon carrier fabric to which a Thermoplastic Urethane (TPU) layer is laminated. This creates a fabric that is extremely waterproof while remaining soft and pliable – so you can stow a Stopper Dry Bag in tight spaces. It has exceptional abrasion and puncture resistance. The TPU laminate construction also allows for all the seams to be Radio Frequency (RF) welded.
THERMOPLASTIC URETHANE (TPU)
THERMOPLASTIC URETHANE (TPU)
Thermoplastic Urethane (TPU) is a PVC-free material used in a number of functional areas within Sea to Summit products:
As an airproof barrier in our Air-Sprung Cell™ and Self-Inflating mats. Here it is used in a liquid-extruded format – the TPU bonds to the face fabric for the highest possible level of reliability.
As a waterproof barrier in our Accessory Guide Cases and Map Cases; and in several models of our Dry Sacks. Here it is used in a film format, where its superior flexibility (even in cold weather) and waterproofness are key.
As a waterproof barrier in the Nylon Folding Bucket. This particular film is also food grade – ideal for water storage.
As a transparent window in View Dry Sacks and Travelling Light products – allowing you (and TSA inspectors) to see the contents.
PVC FREE
PVC FREE
This product is free of any Polyvinyl Chloride (PVC). This means that the production process is significantly more environmentally friendly, and the disposal of the product at the end of its life will also not burden the environment. With advances in modern polymers, it also means there's no reduction in performance.
Tech specs
Best Use

Paddle and Water Sports

Closure

TPU roll-top closure

Material(s)

210D TPU-laminated nylon fabric

Measurement

Length - measured with roll-top closure open Volume - measured with closure rolled 3 times

Repair Buckle Size

3/4in | 20mm (2-Pin)

Shape

Oval base to resist rolling

Waterproof

Yes, in situations where the dry bag will not be submerged
Frequently Asked questions
Waterproof?

The body of the dry bag is more than adequately waterproof (10,000 mm hydrostatic head) – just avoid submersion, as water can seep through the roll-top closure of any dry bag.
Suitable for paddle sports?

Absolutely. The tough TPU laminate is perfectly suited to watersports use. Just apply reasonable caution in sharp and abrasive environments.
Suitable for motorcycling?

Yes and no. Stoppers pack down small when not in use and also shed water reliably in the elements. However, they don't have lashing points like the Big River Dry Bag.