Face Masks & Hand Sanitizers
Personal care products for on-the-go. Reusable masks and compact hand sanitizers are ideal for everyday use and travel.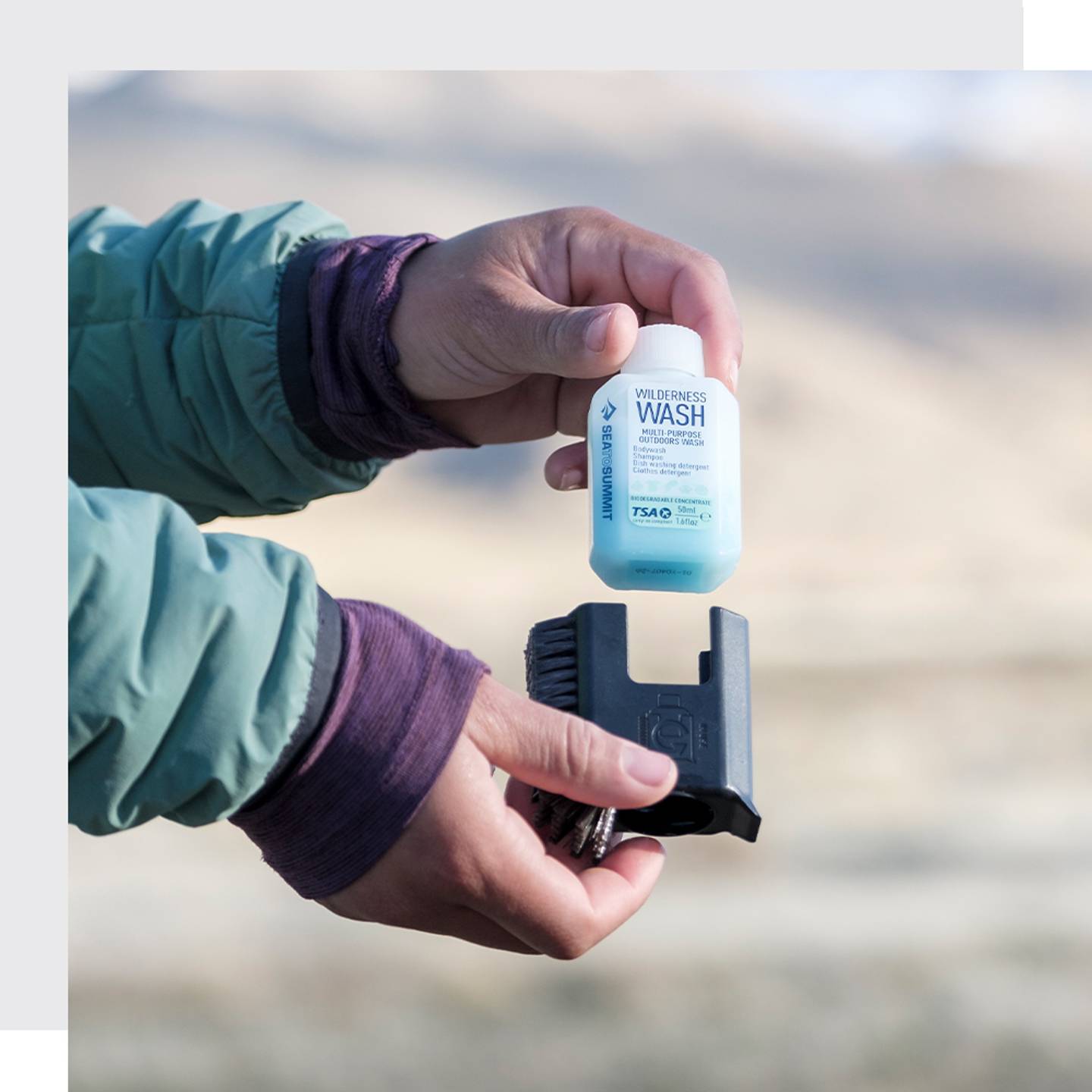 Stay safe out there
Face Masks & Hand Sanitizers
Keeping things clean and hygienic can be a challenge when you're traveling. Wilderness Wipes and Hand Sanitizer allow you to stay fresh and clean far from washing facilities. Pro Tip: the Hand Sanitizer makes an excellent stain remover when unexpected spills occur.
Designed to help keep your personal environment safe, even in a post-pandemic world. The 50 ml / 1.6oz Hand Sanitizer is TSA-Approved, so the spill-proof bottle can accompany you wherever you go.
A GUIDE TO CAMPING HYGIENE