Lightweight Tents
Building on our award-winning designs, Sea to Summit introduces the Ikos Tent which offers unmatched liveability, space and versatile setup options for multi-person backpacking and vehicle-supported camping.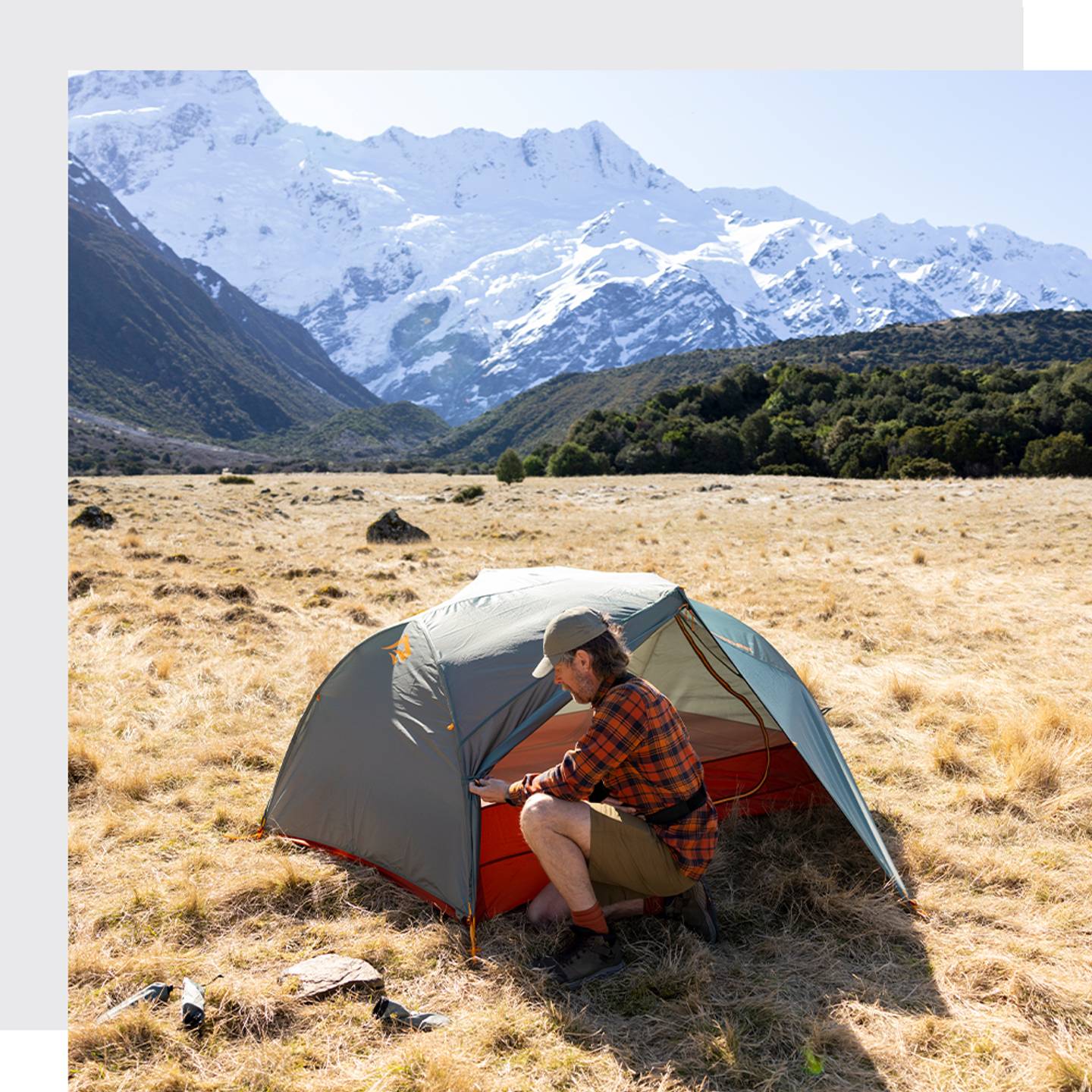 Living in a material world
Lightweight Tents
Sea to Summit's Lightweight Tents are designed for the end-user who wants a little more space, a little more comfort. A floor plan that will accommodate rectangular sleeping mats. A ventilation system (based on Tension Ridge architecture) that radically reduces condensation. And plenty of head-and-shoulders room – after all, what's the point of a freestanding tent if you're not free to sit up in it?
Going the distance means choosing the highest quality materials and, engineering a structure so it meets Sea to Summit standards. Hardware like DAC MX pole sets, quality tent stakes, or machined aluminum pole feet. Materials that are PFC-free and Flame-retardant free (and backed by Sea to Summit's legendary worry-free service). Because – the most sustainable tent is the one you don't need to replace.
Spacious vestibules, plenty of storage pockets, and versatile pitch options (including Hangout Mode) make an Ikos a home away from home for you and your (furry) companions. Comfort and livability come as standard.
Browse the Ikos TR 2 and TR 3 tents online above and get FREE shipping US-wide on orders over $50.