Highlights

BEST USE: Camping

WEIGHT: 2lbs 10oz | 1185g

PERFORMANCE: 4 Season

PACKED SIZE: 5.5 x 11 in | 14 x 28 cm
Shipping & Returns

Our warehouse is actively shipping orders from 8am to 1pm MST Monday through Friday. Most orders ship in one business day, but the transit time can take up to 7 days, depending on your distance from Boulder, Colorado.

2nd Day and Next Day Air orders will ship same day if placed by 1pm MST, Monday-Friday (except holidays).

All orders are eligible for fast and easy returns within 60 days of purchase.

For more details, please check out our Help Center
Find Locally

Comfort Plus XT Insulated Air Sleeping Mat
Description
The Comfort Plus XT Insulated Mat is perfect for campers who want a comfortable, insulated pad that packs down small, yet inflates with plenty of room for even the most active sleepers.
Two layers of XT Air-Sprung Cells give you unparalleled support. The lower level can be firm for protection against uneven ground, while the upper section can be fine-tuned to your personal comfort preference. This also means that a functioning sleeping mat is guaranteed, even when one layer is damaged.
The uprated 30D/40D face fabric is quiet and durable, and the lamination technology continues Sea to Summit's class-leading reliability.
Design Details
Technical Features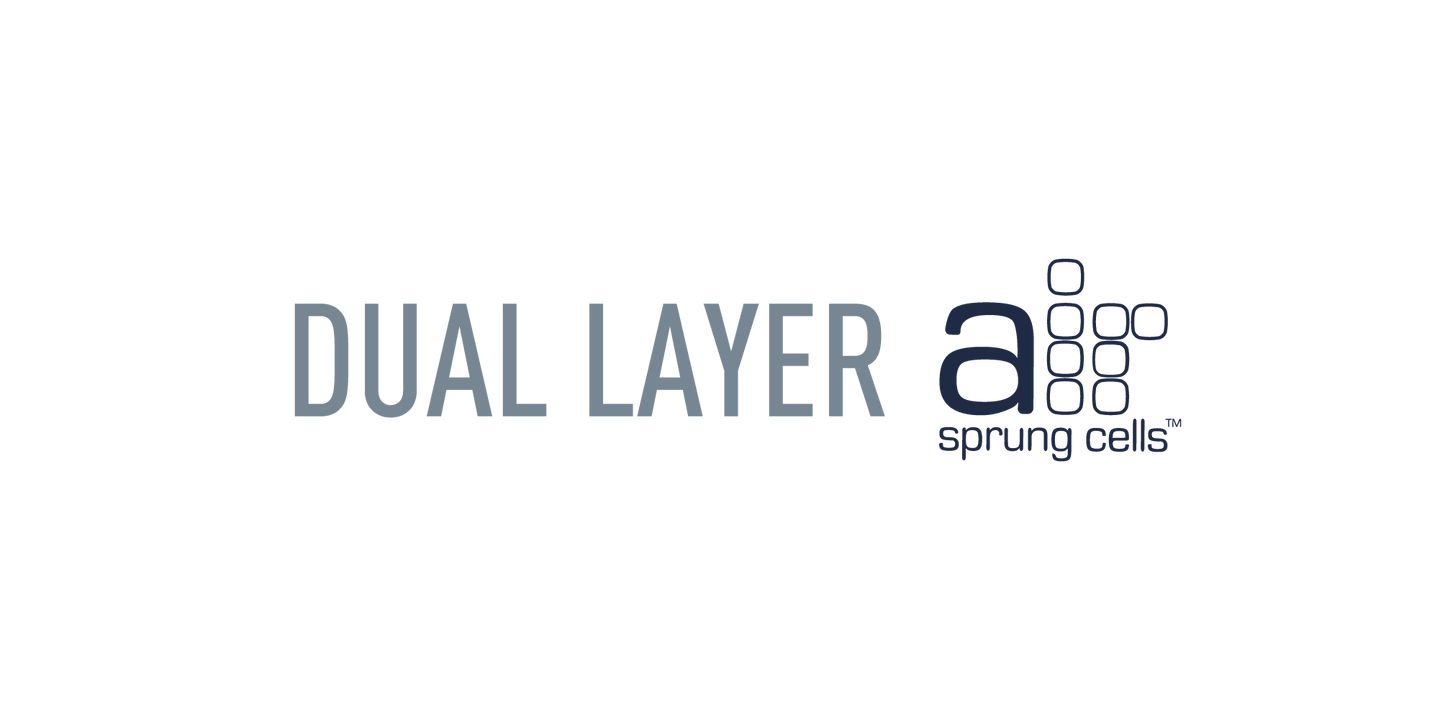 DUAL LAYER AIR SPRUNG CELLS
DUAL LAYER AIR SPRUNG CELLS
Air Sprung Cells™ are the core technology used in Sea to Summit Air Mats and are the reason you will sleep more comfortably on a Sea to Summit mat than on a conventional air pad. Inspired by the hundreds of springs found in a modern pocket sprung mattress, the hundreds of small interconnected chambers (called Air Sprung Cells™) perfectly support your weight and conform to your body contours. The Comfort Plus series of mats has an internal layer of 40 Denier Nylon dividing the mat into an upper and a lower chamber. This allows the welds of the lower and upper cells to be offset throughout the entire mat, resulting in the greatest possible support and insulation, and a unique ability to fine-tune comfort. When on uneven terrain the bottom layer of the mat can be inflated to a high pressure as a barrier. The upper layer can then be adjusted - using the fine tune valve – for more comfort and softness. This also ensures a level of built-in redundancy. If one layer becomes punctured, you can still get through the night with the other layer of the mattress intact. Dual layer construction air mats are perfect for those looking for the ultimate in comfort and insulation, who are prepared to carry a few more ounces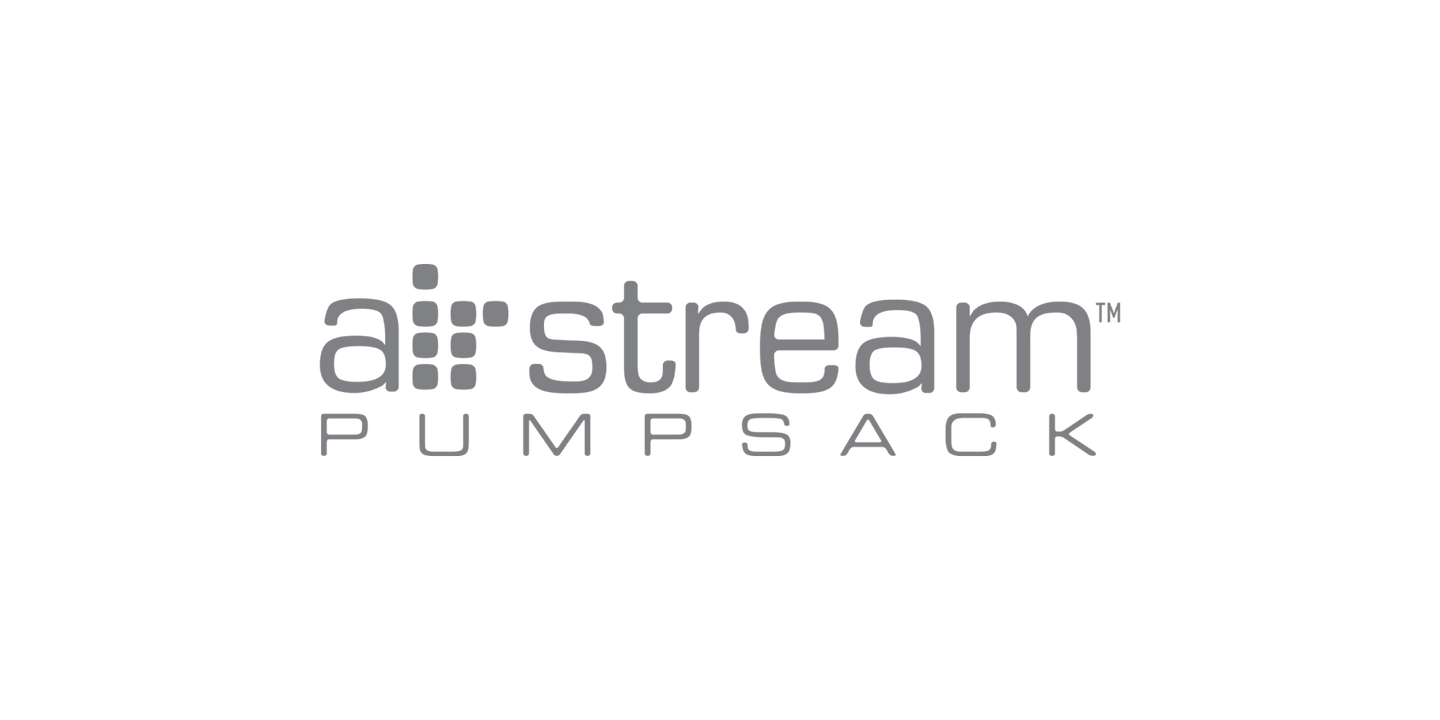 INTEGRATED AIRSTREAM
INTEGRATED AIRSTREAM
The Airstream™ Pumpsack is Sea to Summit's big volume mattress pump which we've now integrated into the stuff sack of every Air Sprung Cell™ mat. The clever design opens at one end to stow the air mat and the other end unfolds to become the built-in pump. The Airstream™ Pumpsack can be inflated with a single breath and takes just two or three cycles to fill our mats. Not only is it faster than inflation by mouth, but there is minimal breath condensation entering the mat and it eliminates dizziness from blowing the mat up directly by mouth. The Airstream™ Pumpsack is also compatible with Sea to Summit's smaller multifunction valve, which is now featured on the updated Aeros pillow range, along with the Air Seats.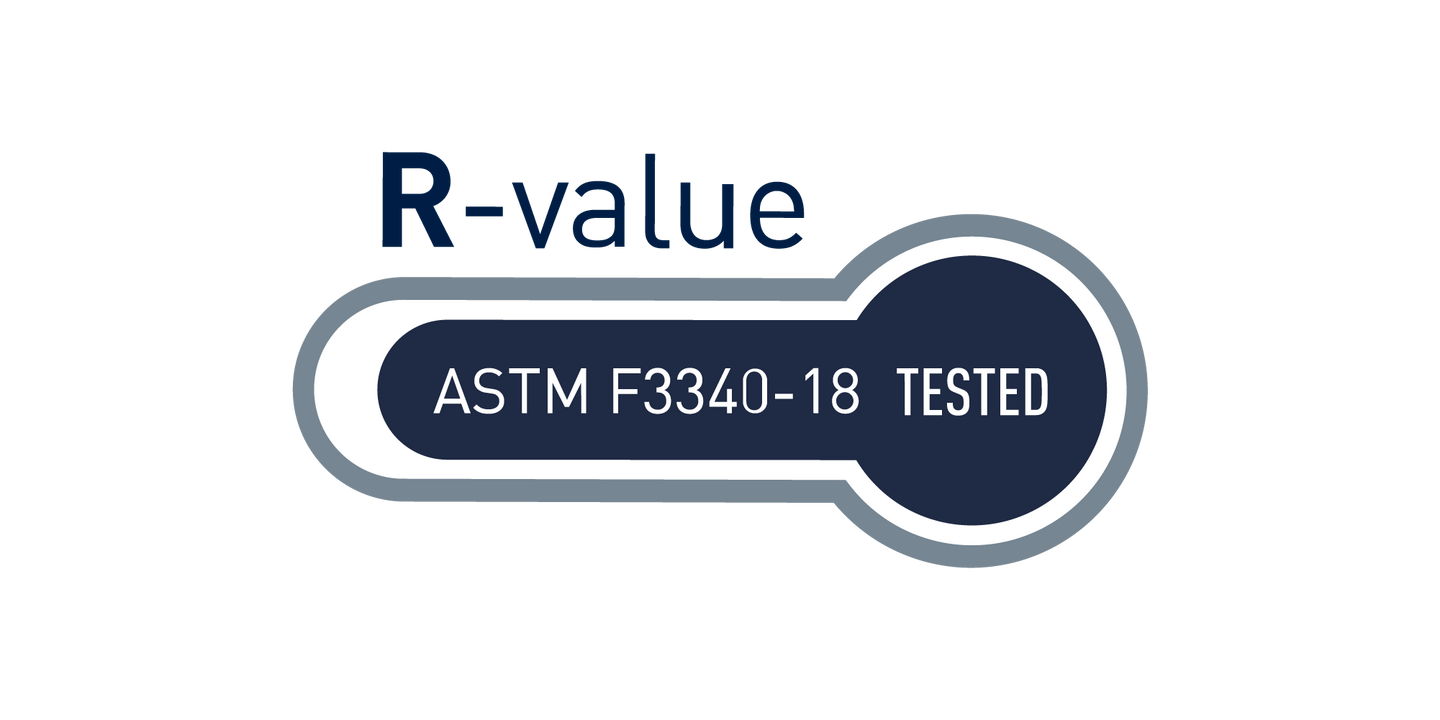 ASTM F3340-18 R-VALUE TESTING
ASTM F3340-18 R-VALUE TESTING
To ensure that you will be warm when you sleep (especially when the ground is colder), it is essential to know how well your sleeping mat resists heat loss into the ground. This resistance is known as an R-Value. A laboratory-tested R-Value is the only way to measure resistance to heat loss. Sea to Summit has always provided independent lab-tested R-Values for its sleeping mats. Since January 2020 we have used the industry standard ASTM F3340-18 test to provide R-Values for our mats. There are other factors which will determine how well a sleeping mat will insulate; but the standardized ASTM R-Value test means that you can compare resistance to heat loss in sleeping pads across different brands.
THERMOLITE HL-1
THERMOLITE HL-1
Thermolite® HL-1 is part of the family of Thermolite® materials used in Sea to Summit sleeping bags, sleeping bag liners and sleeping mats. HL-1 high loft insulation is a fiberfill constructed with a unique 3D crimp of hollow-core and solid fibers, which provides excellent lightweight warmth with superior durability. The Thermolite insulation lofts up inside the Air Sprung Cells™ of our sleeping mats to prevent convective heat loss from your warm body to the cold ground.
Tech specs
Best Use

Car camping, use at a base camp

Comes With

Stuff sack with integrated Airstream™ Pump, Repair Kit, PillowLock™

Fabric

30D / 40D nylon with anti-microbial liquid-extruded TPU lamination

Special

Extrusion TPU Lamination to reduce delamination
Frequently Asked questions
Is this sleeping pad comfortable at this thickness?

Yes. Thickness isn't the key factor for sleeping pad comfort – the number of points of suspension is. Our air sprung cell sleeping pads support your body weight with hundreds of individually air-filled springs.
Is this sleeping pad easy to inflate?

Yes! The supplied stuff sack features an integrated Airstream Pump which will quickly and easily inflate the sleeping pad. This means no hard work and dizziness for you, and practically no condensation moisture inside the pad.
Does the sleeping pad make noise when I shift around in my sleep?

No. The reflective material (Exkin Platinum®) and the outer laminate material are both very quiet. Your tent buddy will thank you in the morning.
Is the Comfort Plus XT Insulated Sleeping Pad warm enough for shoulder season?

Yes. This insulated air sleeping pad has a tested R-Value of 4.7 – warm enough for year-round camping.