Toasted ANZAC Granola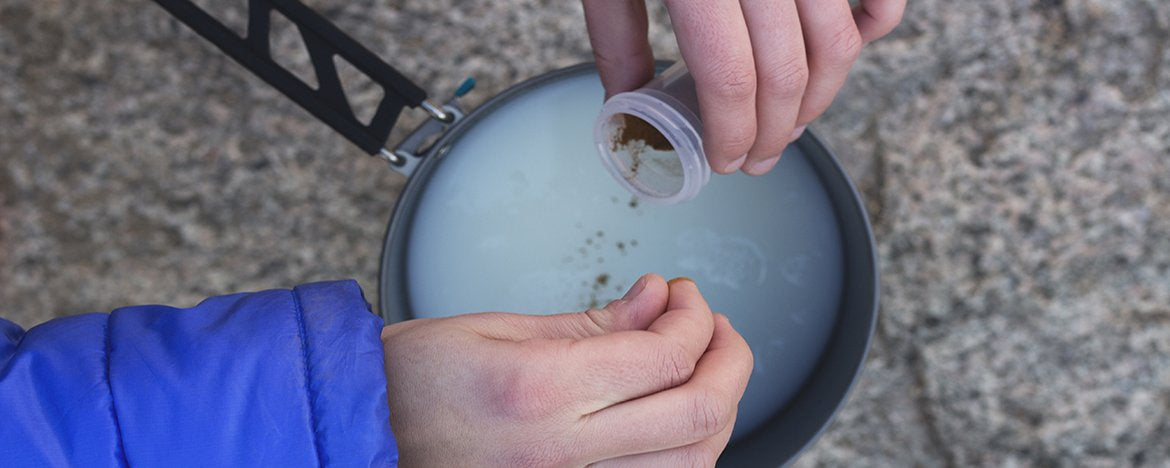 The Australia and New Zealand Army Corps (ANZACs) served with distinction in the First World War, sustained in their bitter Gallipoli campaign by ANZAC 'biscuits' - a hard cookie - sent from home. We've taken that recipe and used it as an inspiration for this hearty breakfast - powered by oats, nuts and fruit and, motivated by ANZAC spirit, you'll be ready to take on the day.
PRO TIP #1: 

X-Cups, X-Mugs and X-Bowls have graded measurements molded into the inside surfaces. Delta Spoons are exactly 1 tablespoon.
| | |
| --- | --- |
| 1 cup/250ml = 1 X-Cup | 1 tbsp/15ml = 1 Delta Spoon |
| 2 cups/500ml = 1 X-Mug |  3 tsp = 1 Delta Spoon |
Vegan (with soy or nut milk)/Vegetarian (with dried milk)
Serving size: 2
Prep time: 2 minutes
Cook time: 10-15 minutes
INGREDIENTS:
1 cup rolled oats
1 tbsp coconut oil
1/3 cup chopped walnuts (or substitute nuts of your choice)
1/3 cup chopped hazelnuts
2 tbsp sunflower seeds
*1/3 cup milk of your choice, plus a bit to top with
pinch of salt
pinch of cinnamon
3/4 cup water
1 tbsp brown or white sugar (optional)
1/3 cup flaked coconut
1/2 cup raisins (or 1/4 cup raisins, 1/4 cup dried apricots)
*for backpacking use reconstituted dried milk
DIRECTIONS:
In a nonstick Alpha Pan, melt 1 tbsp coconut oil over medium heat. Add 1 cup rolled oats and toast for 5 minutes, stirring occasionally until oats start to turn fragrant.
Add nuts and seeds and continue stirring for 1-2 minutes more, until lightly toasted.
In an Alpha Pot or Sigma Pot, add 1/3 cup milk, pinch of salt, pinch of cinnamon and 3/4 cup water. Bring to a boil over medium heat.
Add sugar, flaked coconut, raisins and toasted oats and stir gently to combine. Cover pot, turn off the heat and let sit for 5-10 minutes.
Serve warm and chewy. Add additional milk if desired.