Coffee Talk with Leave No Trace for National Wilderness Month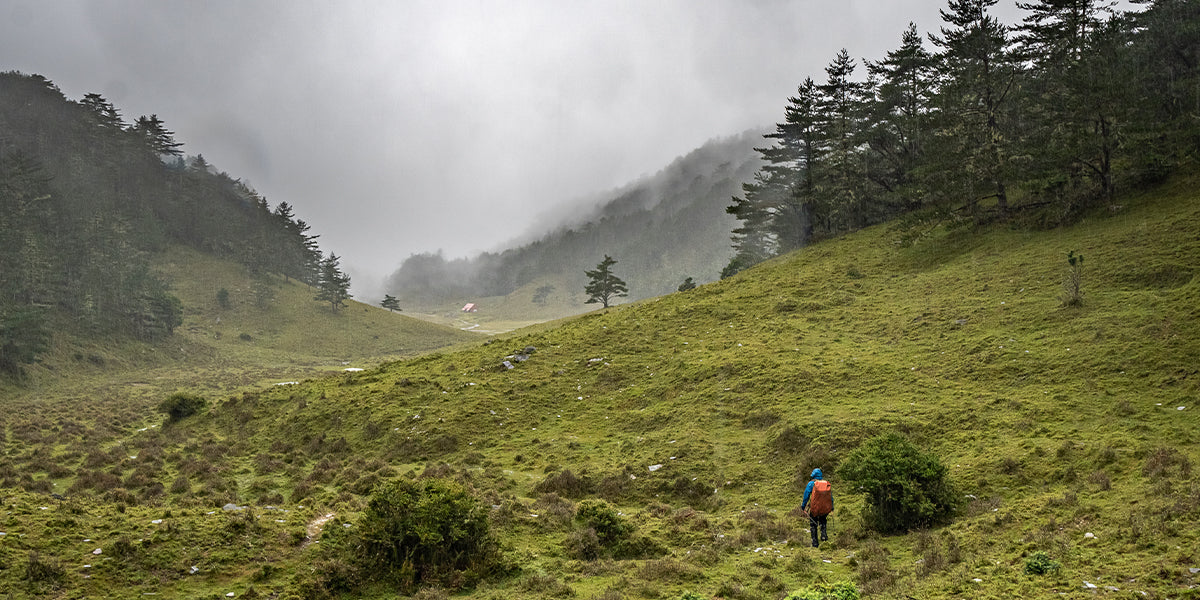 Leave No Trace has been a long-time partner of Sea to Summit. We have the mutual belief and mission to protect every aspect of our wilderness and to continue sharing how others can join in. As we see more and more individuals get into the outdoors in a variety of ways, from hiking and backpacking to overlanding and everything in between, we want to introduce Leave No Trace's mission in hopes you take a bit of knowledge with you as you explore nature's playground.
Who founded Leave No Trace?
In 1987, the U.S. Forest Service, National Park Service, and Bureau of Land Management formed a "no trace" program for wilderness and backcountry travel. In the early 1990s, the National Outdoor Leadership School (NOLS) was enlisted to develop minimum impact education training for non-motorized recreational activities. Then, in 1993, an Outdoor Recreation Summit with land management agencies, NGOs, and members of the outdoor industry convened to form an independent Leave No Trace organization. Leave No Trace was then incorporated as a 501(c)(3), nonprofit organization in 1994.
It is important to recognize that while the Leave No Trace concept is over a half-century old. Care, responsibility, and stewardship for the outdoors is not a new idea. Many Native American and Indigenous cultures teach and embody stewardship values and have done so for eons.
What's the biggest challenge Leave No Trace sees in our environment currently? How can the community help?
There are six major areas, among many, that the Leave No Trace Organization is focused on:
Access For All
Plastic Waste Reduction
Wildlife Interaction
Clean Water
Wildfire Management
Overcrowding
These areas of focus cover a wide swath of environmental management. We believe that for educational content to be most relevant, it needs to be holistic, recognizing the multifaceted nature of outdoor recreation.
First and foremost, we recommend that all people, no matter their experience level, take some time to learn more about the Leave No Trace best practices. Educating yourself will help ensure that you are an advocate while recreating. If you are interested in helping further, you can check out the "Get Involved" section of the Leave No Trace website. This section has many great resources on volunteer events, training opportunities, and what it means to be a Leave No Trace member.
When it comes to the Overlanding Community - does LNT suggest anything unique to that community? For example, emission footprint? Parking specific locations?
Yes, we do! Getting outdoors takes on many shapes and sizes, and so, our Leave No Trace best practices vary. We have teamed up with onX Offroad to create a 7 Principles Guideline geared (pun intended) to those off-roading. You can check that out here!
Where can people go for reliable information on land protection while en route?
We always recommend checking with the local managers, as they have the best understanding of the area and the points of concern. For example, if you are interested in dispersed camping in your local state or national forest, you should first check out their website or give them a call. They will be the best resource for local camping regulations, fire restrictions, food storage regulations, and more. Once you understand the local regulations, you can use your Leave No Trace skills to recreate sustainably in that area.
What areas of LNT do you need volunteers the most right now?
We really think the most important first step is to make sure that you, the individual, are always following the best practices for getting outdoors. Small actions that many people overlook, like tossing an apple core out the window, while inadvertent, can have major impacts. Making sure that you are the best steward you can be will help to reduce the need for costly projects like trail restoration, clean-ups, and land closures. We also ask that you practice the common idea of leaving a place better than you found it. Something as simple as picking up trash on a walk in your local park can have a great impact if done by many!