3 Reasons to Get Avy Savvy This Winter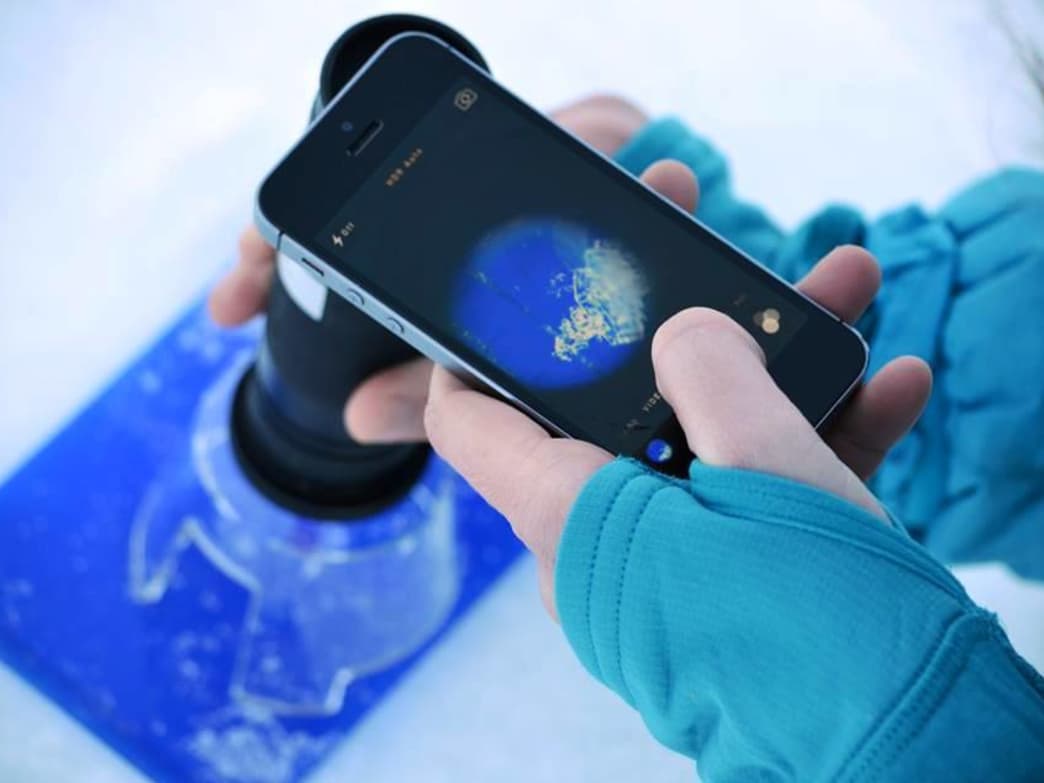 You know that feeling of having the mountain all to yourself? It doesn't come often on downhill skis—last chair, maybe, or a quiet tree run around the lunch hour. If you're willing to work for it, though, there's a way to find that first-chair feeling all winter long—even on a sunny Saturday. Like most things worth doing, of course, skiing the backcountry comes at a price. Unlike at the ski area, there's no one to keep you safe: if things go south, you are your own rescue party.
Think you're up to the challenge? Your local gear retailer might offer quick-and-dirty workshops or lectures, but a 24-hour Level 1 avalanche safety course is the best place to start. You'll learn how to manage ski terrain—and your brain—to avoid avalanches, and what to do if the unthinkable happens. Head to Avalanche.org to find a course provider in your area.
Need convincing? Here are three reasons you need to get avy savvy this winter.
1. Avoid the Crowds
No lift lines, outrageous prices, or afternoon traffic: the backcountry has all your favorite things about skiing, minus the things you could do without. But it's like Peter Parker's uncle says: With great power comes great responsibility.
At the resort, ski patrollers are paid not only to minimize your risk of being caught in an avalanche, but also to give you a ride to the med hut if anything happens. When you leave the crowds behind, you also forego the "Experts Only" warning signs. There's no one out there to tell you how difficult terrain is—or how likely it is to slide. You'll never get signs with black diamonds on them in the backcountry—that's the point, right?—but your avalanche instructors will give you the tools to manage terrain and stay out of harm's way.
2. Be Your Own Forecaster
Okay, maybe not quite—professional avalanche forecasters have seen many seasons' snowpacks, and often have meteorology degrees—but the information you'll get in an avalanche course will help you make more informed decisions about your travel plans. Your new snow geek skills, along with the daily weather and avalanche forecasts (and the knowledge to interpret them) will leave you a more well-rounded backcountry traveler.
3. Be a Pal
Ask any seasoned backcountry skier or snowboarder—we're picky about who we tour with. The vast majority of avalanche victims are buried by a slide they or someone in their party triggered.
Tons of factors—remote location, lack of cell service, and inclement weather, to name just a few—make it difficult for rescue personnel to reach buried parties, who only have some fifteen minutes before they asphyxiate in the concrete-like debris. All this means you'd better trust the folks you're skiing with to make smart decisions, and, on the other hand, that they can trust you. If your friend gets caught, you don't have time to get help—you have to dig them out, and quickly. You'll spend hours in the field and in the classroom learning how to use your beacon, probe, and shovel for companion rescue. Your friends deserve it.
Written by Emma Walker for RootsRated and legally licensed through the Matcha publisher network. Please direct all licensing questions to legal@getmatcha.com.